News & Notices
OISTAT Busy at Taipei Symposium, Annual Meeting, Book Launch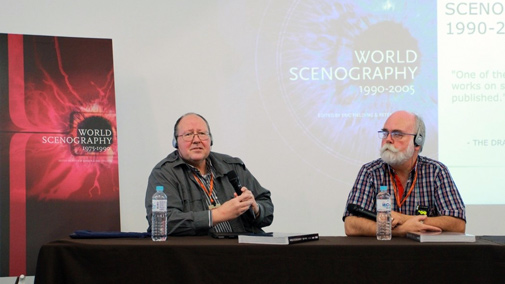 OISTAT held an arts management symposium, Cultural Landmark & Its Communities, and the annual Publication & Communication Commission business meeting in Taipei, Taiwan October 5 through 8.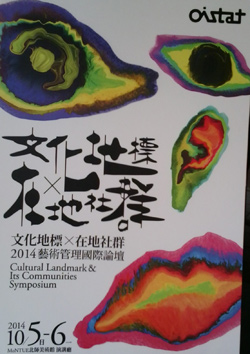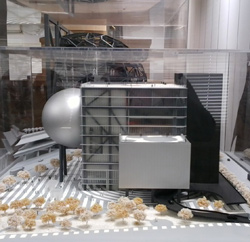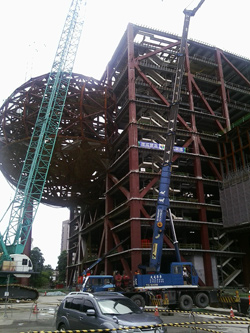 Members and guest speakers came from Australia, Belgium, Canada, China, the Czech Republic, Japan, Hong Kong, the Netherlands, Sweden, Taiwan, and the United States.
The two-day symposium featured presentations on arts management, community interaction, and arts advocacy. Presenters included Austin Wang, director of Taipei Performing Arts Center; Tom Shaw, business director and executive producer of Digital Theatre; Jane Crawley, manager of Arts & Culture, Melbourne; Jeff Khan, artistic director of Performance Space; Jan K. Rolník, curator of SIGNAL – Prague Light Festival; and Andrew Taylor, associate professor of arts management at American University.
Before the symposium, OISTAT members and symposium guests visited the Taipei Performing Arts Center's construction site. The multi-venue space consists of a unique spherical theatre (Proscenium Playhouse), a 1,501 seat proscenium stage (Grand Theatre), and an 800 seat capacity flexible space for experimental drama (Multiform Theatre). A distinctive feature of the Taipei Performing Arts center will be the venue's ability to combine the Grand Theatre and Multiform Theatre as the Super Theatre – an immense space for epic-scaled productions. Mr. Wang gave a presentation on the architectural models and future plans for the multi-venue space scheduled for completion in 2016.
The Publication & Communication Commission met October 7 at the Thinker's Theatre in Taipei to discuss several ongoing projects, continue discussions on using social media, and consider methods to improve the exchange information among OISTAT centers. Headquarters interns presented a report on the potential for an online network of young designers to share their art.
Co-editors Peter McKinnon and Eric Fielding launched World Scenography 1990-2005 (Volume 2) during the Cultural Landmark & Its Communities symposium. It is a 432-page, 1,300 image volume continuing their earlier work in World Scenography 1975-1990, Volume 1 (which received USITT's 2014 Golden Pen Award). World Scenography 1990-2005 (Volume Two) is available for pre-order.
Jerôme Maeckelbergh presented an update on Digital Theatre Words, a theatre technology translation dictionary, with over 2,000 terms in 24 supported languages. A new app version of Digital Theatre Words is available in the Apple iTunes and Google Play stores.
OISTAT's Publication and Communication Commission's next business meeting will be in June in Prague, Czech Republic. Any USITT member is welcome to attend.
For more information about OISTAT, go to www.oistat.org