News & Notices
Tech Expo Needs Innovators, Problem Solvers, Creators of Cool Things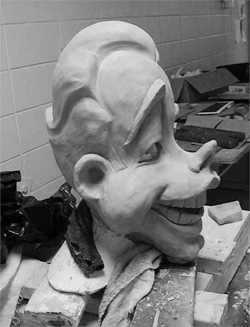 The Tech Expo Committee is gearing up for the 2015 Tech Expo Catalog and Exhibit in Cincinnati and it hopes to have so many entries, it will hardly be able keep up. Anyone who has recently come up with a cool way to solve a production challenge; used an item or material in a safe, new, and creative manner; or developed a cool gadget or something within tech production that deserves to be shared, can share at the Tech Expo.
A brief, illustrated article of approximately 1,000 words describing the creation is all that's necessary. Don't have what it takes? Don't worry! The Committee will help get things started. If the idea is chosen, members will help with editing. Take a look at brief instructions on how to get started and format an entry.
Here is a link to the entry form for the 2015 Tech Expo Catalog and Exhibit.
Entries will be accepted until October 31. There is even a facebook page!