News & Notices
Nominate a Young Artist for the 2015 YD&T Awards!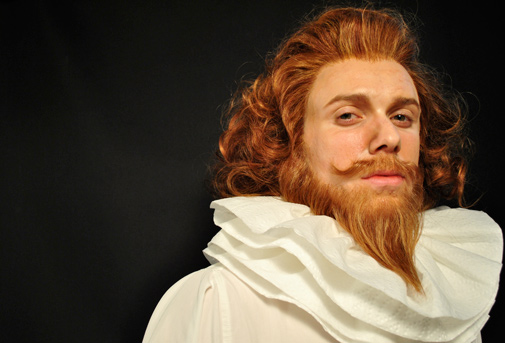 Nominations are open now through October 15 for USITT's 2015 Awards for Young Designers & Technicians in the Performing Arts.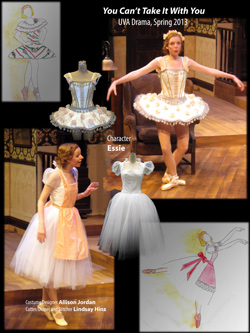 USITT members may nominate a young designer or technician for any of the 11 awards in a variety of disciplines, including lighting, sound, scenic, costumes, and makeup design; technical production, stage management and craftsmanship.
Nominees will be invited to submit their work to a panel of industry leaders who judge the awards. Nominate here.
Winners will receive cash prizes and free registration to USITT's 2015 Annual Conference & Stage Expo March 18-21 in Cincinnati, Ohio, where they'll receive their awards from the award sponsors.
The awards include six for graduate students/young professionals, three for either grad or undergraduate students, and two specifically for undergraduate college seniors.
The awards are:
Graduate Student/Young Professional awards:
KM Fabrics Technical Production Award.
Robert E. Cohen Sound Achievement Award.
Zelma H. Weisfeld Costume Design & Technology Award.
Bernhard R. Works, Fred Biuerki Scenic Technology Award.
Barbara Matera Award in Costume-Making.
USITT Scene Design Award sponsored by Rose Brand.
Undergraduate Awards:
Master Craftsmanship Award sponsored by Bernhard R. Works – to be given for Stage Properties for 2015.
W. Oren Parker Undergraduate Scene Design Award sponsored by Stage Decoration & Supplies.
Graduate OR Undergrad Awards:
USITT Lighting Design Award sponsored by Barbizon Lighting Company.
USITT Makeup Design Award sponsored by Kryolan Professional Makeup.
USITT Stage Management Award sponsored by Clear-Com Communications Systems.
The YD&T awards are a way to recognize and support young theatrical artists and technicians through the generosity of industry leaders who sponsor them.
Please visit www.usitt.org/ydt for more information about eligibility and the nomination process.