News & Notices
Still Time to Gather 'Ideal Theatre' Team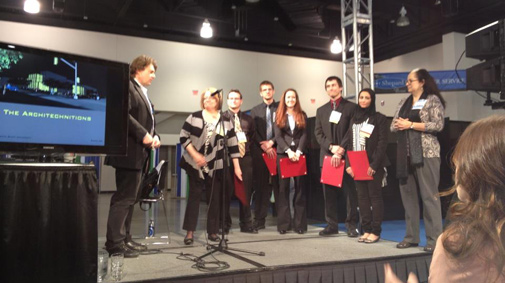 The deadline for this year's Architecture & Theatre Student Competition submittals is January 4. The competition is off to a great start. American Seating is back as a corporate sponsor. Teams from throughout the United States and Canada have made inquiries. And the jury is stronger than ever.
The jury will meet in January to select the three finalists to present to the Architecture Commission at the 2014 Annual Conference & Stage Expo.
There are two full months to work through and submit an entry. The beauty of the competition is that it can be done as a class project or as an independent effort. The program is flexible, and any type of performance space can be submitted. This year, in addition to being able to design a new theatre, the teams can choose to redesign and update an existing theatre. Get a team together and show the world what an "Ideal" theatre could be.
Go to the competition web site for additional information, schedule and full competition brief.
Rose Steele of Landry & Bogan Theatre Consultants, is leading the jury. Adam Shalleck, AIA of the Shalleck Collaborative, is a theatre architect and theatre consultant. Nick Nichols is the managing director of the San Jose Repertory Theatre.