News From
Contributing Members
Rose Brand: Extends Scholarship Deadline
In response to feedback from students and professors, Rose Brand has extended its scholarship application deadline to January 6 hoping the extension will give the maximum amount of students the opportunity to benefit from the scholarship program.
The scholarship of $5,000 is for students who wish to pursue a career in scenic design. A Rose Brand credit for $2,500 will be given to the student's school to help enhance the theater program.
Applications are now available at Rose Brand's Facebook page.
Meyer Sound: Announces Promotions and New Hires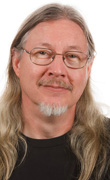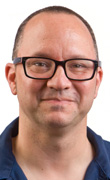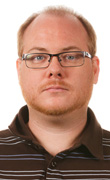 Meyer Sound announced two key promotions in the digital products team: Richard Bugg is now audio show control product manager, and Jason Rauhoff takes over many of Mr. Bugg's former responsibilities as the company's new senior digital products support specialist. In addition, Cirque du Soleil veteran Robert Mele has joined the support staff as digital products field support specialist.
Mr. Bugg has more than 12 years of experience in technical support for Meyer Sound show control systems and has been a principal seminar leader on the topic in the company's education program. In his new position, he will work closely with R&D, marketing, sales, and technical services departments to identify needs and develop new show control technology solutions.
Prior to joining Meyer Sound in 2010 as technical support specialist for digital products, Mr. Rauhoff accumulated 17 years of experience as a recording engineer, FOH mixer, programmer, and sound designer. His credits include several Las Vegas resident Cirque du Soleil productions as well as Dragon's Treasure, a multimedia spectacular at City of Dreams, Macau.
Mr. Mele worked in the Cirque du Soleil audio department for 14 years. His credits include La Nouba in Orlando, the Corteo touring show, and two resident Las Vegas productions, Criss Angel Believe and The Beatles Love.
Meyer Sound settled the lawsuit it filed last June against VUE Audiotechnik, LLC of Escondido, California.
In its suit, Meyer Sound alleged VUE infringed Meyer Sound's iconic wave trademark, and asserted other claims against VUE and a former Meyer Sound employee currently working for VUE. The terms of the settlement agreement are confidential.
Creative Stage Lighting: Lighting Shines At City Bisco
Creative Stage Lighting recently provided crew and lighting for the first annual City Bisco festival.
City Bisco took place October 5 and 6 at the Mann Center in Philadelphia, Pennsylvania. The festival featured music by The Disco Biscuits, Diplo, RJD2, Aeroplane, Cinnamon Chasers, The Manhattan Project, Wyllys, and more.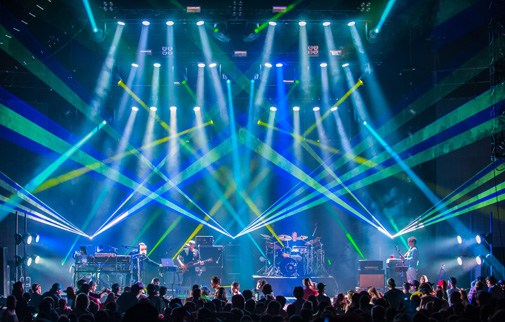 Stage Technologies: Rentals in Australia Help Recreate West End Experience
Stage Technologies has increased its Australian rentals presence substantially with two major projects.
Chitty Chitty Bang Bang at the Capitol Theatre in Sydney marks Stage Technologies' second rental in Australia in as many months. The company also provided an automation system on Legally Blonde, currently playing at Sydney's Lyric Theatre. Having automated the shows in London's West End and on tour, the company has designed rental automation systems that allow both productions to repeat the magic for Australian audiences.
For more information visit www.stagetech.com.
Daktronics: Helps Renovate Portuguese Performing Arts Facility
The Centro Cultural de Belém (CCB) in Lisbon, Portugal, has partnered with Daktronics to renovate its performing arts facility. Daktronics is designing and manufacturing a new, customized solution to integrate with the existing equipment.
The CCB facility hosts opera, ballet, theatre ,and music performances and was built in the 1990s. Its hoists were supplied by Hoffend & Sons, the company acquired by Daktronics in 2006.
For more information, visit the Daktronics web site.
Robert Juliat America: Tablet Donation Aids Behind the Scenes
Robert Juliat America's donation of an iPad mini, raffled off at the recent PLASA Focus in Stamford, Connecticut, was the catalyst for a hugely successful event for Behind the Scenes. Sales of raffle tickets not only brought in $2,400 but led to additional sales at the BTS Boutique bringing the total raised at the show to $4,192.
Individuals or companies can support Behind the Scenes making donations online at www.estafoundation.org/bts.htm or by calling 212-244-1421.
ETC: Install Lighting, Control Systems in Oslo Concert Hall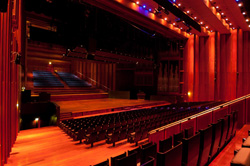 Elektrik Solutions of Norway has supplied lighting and power control to refurbish the Oslo Konserthus (Concert Hall). Some 100 ETC Selador Desire D40 Lustr+ LED fixtures were installed in the auditorium ceiling for house lighting, along with another 14 in the choir area behind the stage with a Unison Paradigm system to control them.
For more information on Selador, Paradigm, and other ETC lighting and entertainment-technology products, go to www.etcconnect.com.