News From
Contributing Members
Daktronics Inc.: Pilewski Added to Sales Team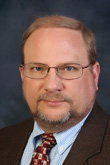 Daktronics Inc. recently welcomed Greg Pilewski as the company's newest rigging sales team member. Mr. Pilewski will represent the Daktronics family of automated rigging products in the southern United States.
"With Greg's 25 years of professional experience in the industry, we're excited to share his talents and expertise with theatre consultants and dealers in the Southeast and South Central region," says Rigging Sales Manager Mike Cooper.
Mr. Pilewski adds, "Over the years I have learned to enjoy all the unique challenges the entertainment industry provides. Now I can focus my energy on Daktronics rigging solutions and continue to offer the highly engineered rigging products and support to our current and future customers. It's great to join such a respected company delivering reliable, innovative motorized stage rigging systems."
He will be based out of Greenville, South Carolina.
Rose Brand: Announces 2012 Scholarship Winner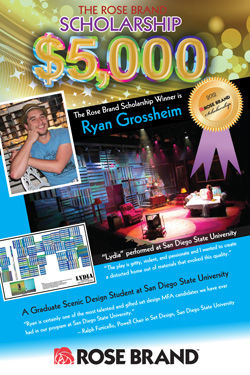 Rose Brand named Ryan Grossheim as the 2012 Rose Brand Scholarship winner at the USITT Annual Conference in Long Beach, California. Mr. Grossheim is a graduate student in scenic design at San Diego State University. As the winner, he received a $5,000 scholarship. A $2,500 Rose Brand credit was awarded to his university to enhance its theatre program.
For more information on the 2013 Rose Brand Scholarship, e-mail scholarship@rosebrand.com to be put on the mailing list, or visit the Rose Brand Facebook page at bit.ly/rosebrand-scholarship.
Rose Brand fabricated the main drape for the 2012 Academy Awards. The drape was made out of 21 ounce Marvel and custom sewn in the company's West Coast facility. The drape featured 204 hand sewn, jeweled medallions, a trim band, and 150 percent fullness.
Meyer Sound: Loudspeakers Support Papal Mass in Mexico
At Bicentennial Park near Silao, Mexico, a sun-drenched, open-air Mass celebrated by Pope Benedict XVI gathered a sizable crowd the Associated Press estimated at 350,000. To ensure everybody could hear words and music clearly and to full effect, more than 375 Meyer Sound loudspeakers converged at the site including 268 MILO line array loudspeakers, likely the most ever deployed for any single event.
City Theatrical: Eliminates Old Phone Number, Announces Product Features
City Theatrical, Inc. let go of its old Bronx phone number April 2. The company can be reached at its New Jersey number (201-549-1160), toll free number (800-230-9497), or at info@citytheatrical.com.
The company also announced new features for its SHoW DMX Neo. It features the extremely high data fidelity that the multi-award winning SHoW DMX is famous for, as well as incredibly fast 7ms latency, ensuring that wired and wireless DMX sources will appear exactly alike on a production. The extensive on-board user interface that professionals prefer allows optimized control over output power, full or limited bandwidth broadcast, and the ability to broadcast less than the full DMX packet to shrink the radio footprint.
ETC: Announce Winners of Student Video Challenge, Debuts Product
"You made us laugh, you moved us, you amazed us, and you inspired us. You proved that the entertainment-technology world can look forward to an infusion of enthusiasm, talent, and creativity from your generation. It was very tough to choose the winners. Thank you, all participants," said ETC CEO and Show Us Your ETC video judge Fred Foster.
ETC announced the winners of its Show Us Your ETC student video competition March 30:
2nd prize – College-Conservatory of Music, University of Cincinnati, Cincinnati, Ohio
3rd prize – California Institute of the Arts, Valencia, California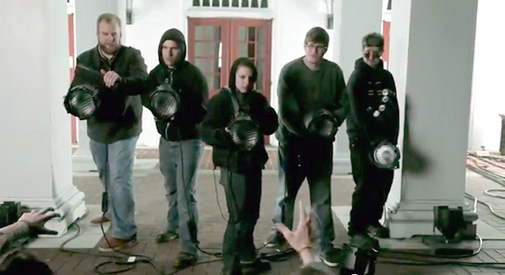 There were three honorable mentions:
Lake Zurich High School, Lake Zurich, Illiniois
Palo Alto High School, Palo Alto, California
Home-schooled high school students, Madison, Wisconsin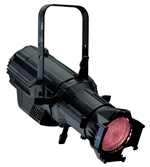 As first-prize winner, Juniata College will have first pick of either an ETC Eos, Ion or Element lighting-control console. CCM will have second pick of the two remaining consoles, and Cal Arts will receive the remaining console.
ETC also debuted the Source Four LED at the conference. The new fixture—combining the best of the popular Source Four with the best of Selador Desire LED technology—produces a sharp, clean beam of focusable light or a smooth wash while providing brilliant color changes and even more energy-saving efficiency. Three versions were demonstrated at the company's booth: Lustr+, Daylight, and Tungsten.
PRG: To Hold Institute, Supply Products in Australia
Production Resource Group (PRG) announced it will host its PRG Institute May 16 through May 18 in Secaucus, New Jersey. The institute offers introductory training on the VX76 lighting control consoles, Mbox Extreme media server, Best Boy and Bad Boy Luminaires, and Series 400 Power and Data Distribution System.
Attendees may register for the three-day session or for individual product training. ETCP certified electricians receive ETCP renewal credits. For more information and a session schedule, click here.
Click here to register for PRG Institute.
Arts Centre Melbourne, Australia's largest performing arts centre and the focal point of Melbourne's cultural precinct, has chosen PRG V676 and V476 control consoles to meet its lighting control needs. PRG will supply the consoles through its Australian subsidiary.
J.R. Clancy: Completing Work in Abu Dhabi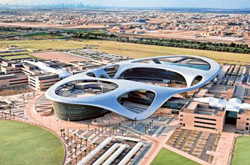 When the 1,000-seat theatre opened on the new Abu Dhabi, United Arab Emirates campus of Zayed University in December, the theatre's advanced technology included motorized rigging and controls provided by J. R. Clancy, Inc.
Zayed's new campus has space for up to 6,000 students—a dramatic increase over the 200 students enrolled when the university opened in 1998. The new theatre is part of a convention center designed to involve the broader community of Abu Dhabi in performances and events on campus. J. R. Clancy worked in partnership with the UAE team of J & C Joel, Ltd., a worldwide theatrical fabric manufacturer, dealer and installer, to provide a combination of 20 counterweight rigging sets and 24 PowerLift motorized rigging sets. This system gives the new theatre plenty of capacity for raising and lowering scenery, lights, curtains, and an orchestra shell.
J. R. Clancy is a wholly owned subsidiary of Wenger Corporation. More information about Clancy is available at www.jrclancy.com, or at 315-451-3440.
PLASA: Registration Now Open
PLASA Focus: Nashville 2012 is a new event which brings the world's latest pro-audio, lighting, AV and stage technology to Nashville July 11 and 12. Taking place at the Nashville Municipal Auditorium, this event, organized by PLASA, will provide experience on the latest pro audio, lighting, video, and stage technology. Members of the entertainment technology community in the Tennessee area won't want to miss this landmark first event in the region.
Meet global manufacturers, distributors, regional production companies. and industry organizations. Stay ahead of the curve and register for a free visitor badge today.