News & Notices
Remembering Will Bellman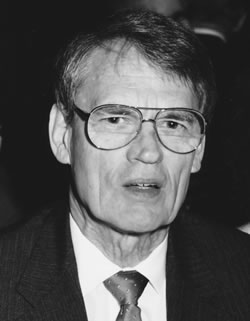 I first met Willard F. Bellman in 1972 at the San Francisco Conference. A number of educators met to discuss USITT's role in establishing standards for higher education, and we formed the Performing Arts Training and Education Committee with strong participation by Will. I remember him advising us to examine BFA-type training programs in the Soviet Union and to avoid some of the unintentional consequences created by such job-specific training. I was somewhat overwhelmed by his depth of experience and inspired by his wisdom.
Will, passed away quietly from natural causes in his Winnetka, California home on December 12 at the age of 90. He was preceded in death by his beloved wife, Kay, and is survived by daughter Debbie, son Chris, daughter-in-law Shirley, and two grandchildren.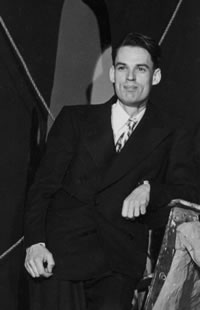 After receiving a doctorate from Northwestern University, Will began a lifelong career as an educator in theatre design and technology with an emphasis in stage lighting. Beginning in 1950, he taught at University of Wyoming, Washington University, and University of California at Los Angeles. In 1958, he was appointed professor of theatre at California State University Northridge where he served as technical director and lighting designer until retiring in 1988.
Dr. Bellman wrote Lighting the Stage, Art and Practice. In its third edition, Dick Devin described the book to be one of the few sources to contribute to the training of graduate students in lighting and commented "He was always so approachable, understanding, kind, and wise."
Dr. Bellman also wrote Scene Design, Stage Lighting, Sound, Costume And Make-up: A Scenographic Approach and Scenography And Stage Technology: An Introduction which broke new ground toward understanding scenography as an all-inclusive concept. Speaking of Will, Richard Durst recalled, "I remain humble in recalling that friendship, knowing that I was often in the presence of someone who had a profound effect on the practice of lighting and stage technology."
David Rodger noted eight articles by Dr. Bellman in Theatre Design & Technology including a major publication, "Workloads for Theatre in Higher Education," that has provided critical ammunition for many designers and technicians attempting to mitigate workloads. Joel Rubin remembered, while discussing a draft of Will's prime achievement "Guidelines for Tenure and Promotion," "We need to do this for our profession," and Will responded "Regardless of consequences." That was the relentless Will Bellman that I so fondly remember.
For so many USITT members, their initial encounter with Will was at a Conference. Rick Thomas wrote, "He treated me so generously ... was gracious, and kind, enthused, and charming and acted like he had known me for many years."
Dick Arnold commented, "Will was indeed a great gentleman and a great contributor to our field and to the Institute." He was honored with a Lifetime Membership Award, the Joel E. Rubin Founder's Award, and a Special Citation for Achievement in Lighting Design Education, and was designated a Fellow of USITT.
He was a founding member of the Southern California Regional Section and Randy Davidson noted "wondrous leadership from Will. He always opened doors for me to other professionals."
Dr. Bellman's work on the USITT International Liaison Committee was one of his most significant contributions. He served as the U.S. delegate to a variety of world meetings of the Organisation Internationale des Scenografes, Techniciens et Architects de Theatre (OISTAT). Len Auerbach remembers a trip to Dresden, East Germany in the late 1970s with Will when they traveled through East Berlin to meet colleagues who failed to show. Len tells of a long trip by foot, through dark streets searching for a hotel that, when found, had only one room reserved. Quite a night but Will always enjoyed a challenge. Jay Glerum noted Will's major contribution to the rigging standards project in translating the German DIN standards.
A memorial service is being planned and the family requests any memorial gifts be directed to the USITT Young Designers & Technicians Award in Lighting Design c/o USITT 315 South Crouse Ave., Syracuse, NY 13210.
Tim Kelly said it best, "USITT has been privileged to count in its ranks many legendary figures that shaped the way theatre business is conducted and passed down to the next generations. It's difficult to single out just a few but a seminal trio would certainly include Arnold Gillette, Harold Burris-Meyer, and Will Bellman. What a pleasure it is to have been able to call Will Bellman a friend. We miss our dear friend and know his legacy will continue to inspire new generations of theatre artists and technicians."