Commissions
Jiggin' It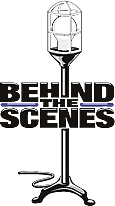 In the longstanding traditions of SurvivorJigtopia, Jigging with the Stars, and Top Jig, we bring you—The Jig Show! Do you have a homemade device or widget to cut circles, drill legs, find centers, join stuff together, or otherwise help you around the shop? Yes? Well, if it is in your luggage when you come to Charlotte. We want to see it.
We want all of your jigging devices, big and small, at Stage Expo in Charlotte. No need to sign up. No need to prep any paperwork. Simply bring a jig to the Stage Expo on Thursday, and we'll find a space for it in The Jig Show! Jig too big? Bring a model; we'll get the idea.
On Friday, swing by The Jig Show! with your friends and vote for favorites. Ballots are only a $1, and there is no limit to how many you can buy. All proceeds go to The ESTA Foundation's Behind the Scenes charity, which provides support for entertainment industry professionals in crisis due to serious illness or injury. Bring dollars and vote early, vote often!
Winners will be announced at Saturday at 12:30 p.m., where fabulous prizes (or at least some fine ribbons) will be awarded. Will your jig be the Best in Show? After the awards, join us as we dance the proceeds over to the Long Reach Long Riders to take home.