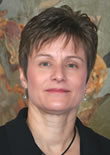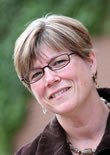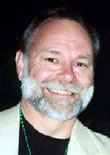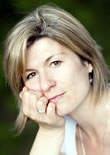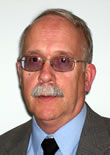 News & Notices
Officers Elected, Seek 2012 Nominations
USITT's 2011 elections saw record participation, with almost 30 percent of members voting either electronically or using paper ballots.
Lea Asbell-Swanger was elected to a one-year term as President-Elect, and will then automatically move into the position of President. Her President-Elect term starts July 1, and she will assume the presidency on July 1, 2012.
Sherry Wagner-Henry was elected Secretary, David R. Krajec Vice-President for Commissions, Marketa Fantova Vice-President for International Activities, and David W. Will Vice-President for Conferences.
Also serving three-year terms are Directors Dan Culhane, Jennifer L. Knott, Andi Lyons, Kevin Rigdon, Loren Schreiber, and Joe Tilford. All officers and directors start their terms on July 1.
Patricia Dennis, USITT Secretary, certified the election results.
With the 2011 voting concluded, nominations are being sought for candidates in the 2012 election cycle. The Nominations Committee, chaired by the Institute's Secretary. Nominations are open for the following 2012 Board of Director positions: Treasurer; Vice-President for Communication; Vice-President for Members, Sections & Chapters; Vice-President for Programming; Vice–President Special Operations; and six Directors. Complete the 2012 Election Nomination Form here. All completed forms must be submitted by March 1. Once completed nomination forms are collected, the committee will develop the 2012 USITT Board of Directors Election slate. The slate will be presented and voted by the membership next fall.
Questions or concerns about the nominations process should be directed to Patricia Dennis, Nominations Committee Chair.