News From:
Contributing Members
Rose Brand Offers 3D Fabric Cutting, Appoints Program Manager, Ships Freeze-Free
Rose Brand Theatrical Fabrics, Fabrications & Supplies now offers stock patterns of popular Precision Cut Fabric designs to eliminate the creative quandary many customers experience when submitting orders. They also enable speedier production and lower pricing.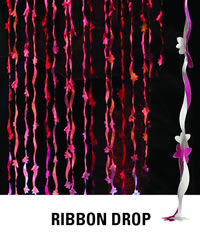 Precision cutting uses laser beam technology to cut intricate patterns into fabric, resulting in scenic elements with great texture, pattern and dimensionality. Precision Cut Fabrics capture light and cast shadows in interesting ways and can conform to any dimension
Rose Brand can provide all of the custom sewing necessary for the piece, or customers can choose to do it. Broadway productions such as The Addams Family and West Side Story have already used Precision Cut Fabric to enhance their stages. To see the images and obtain more information, go to www.bit.ly/precision-cut-fabric.
Ernesto Gomez joins Rose Brand as project manager of digital printing in Secaucus, New Jersey. He will work with the Rose Brand sales team to serve existing customers and develop new business. He brings more than 16 years of experience in the signage/graphics/scenery industries. He served as graphics foreman at Showman Fabricators for nine years before starting his own company, ego Graphics. His past work includes producing graphic elements for major network TV stations, Time Warner, Nike, Target, Tommy Hilfiger, and Broadway shows including Little Mermaid, Billy Elliot, Grease, Bye Bye Birdie, Lion King, 9 to 5, Dirty Dancing, Shrek, and The Addams Family.
Rose Brand now cost-effectively ships paints and other liquids in the winter months without the risk of product damage. Rose Brand achieves this through its partner network, using insulated covers and sheltered areas to house liquids that freeze at or below 35°. A complete list of the paint products Rose Brand offers can be viewed at bit.ly/paint-rb.
Group Structure Changes
Mark Ager has been appointed as CEO of the new holding company Stage Technologies Group Ltd. after the corporation's recent restructuring. The company's subsidiaries include Stage Technologies Inc. in the United States and Stage Technologies Ltd & Delstar Engineering Ltd in the United Kingdom.
Nikki Scott has been appointed managing director of Stage Technologies Ltd.
The Stage Technologies group continues to provide automation and engineering solutions for entertainment venues, live productions, TV and film around the world.
PRG Announces New VP, Acquisition
Ian Clarke was recently promoted to vice president and chief technology officer at Production Resource Group (PRG). He currently serves as head of technical services in Birmingham, United Kingdom.
Mr. Clarke began his entertainment industry career as a stagehand in Plymouth, UK. In 1984 he joined Light & Sound Design Ltd. (LSD) as a touring lighting technician working throughout Europe. After a break, during which he graduated with a bachelor of engineering degree in electronic engineering, he helped pioneer the development of the company's Icon series of moving lights and hoist control system. He also managed the team of engineers responsible for the Icon M lighting fixture, which was the first luminaire to be based on digital projection technology.
Since PRG merged with VLPS in 2004, Mr. Clarke has been involved in the design of the Mbox Extreme range of media servers, the Bad Boy luminaire and more recently the LED-based OHM fixture. In 2009, he was made head of technical services, based in Longbridge in the UK. In his new role, he will be based in Dallas, Texas.
PRG also acquired First Events BVBA. A major Europe-based entertainment technology company, First Event's holdings include EML Productions NV in Belgium, EML Productions Holland BV in The Netherlands, and Sound and Light Productions S.L. in Spain.
For more information on PRG, visit www.prg.com.
Appoints Engineering Director, Helps Install Acoustics Equipment
Larry Eschelbacher, J. R. Clancy, Inc. manager of controls engineering, has been promoted to director of engineering.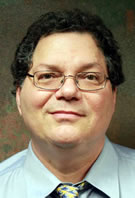 In his new role, he will supervise both the controls engineering and mechanical engineering departments. His responsibilities include both off-the-shelf products and custom jobs for performance spaces of every size. Mr. Eschelbacher started with J. R. Clancy in 1994 to manage the company's controls department. He has designed controls for more than 1,000 motorized rigging projects, from simple up/down operations to complex systems with more than 300 motors. Some of the most celebrated projects in his list include the just-completed Carmel Performing Arts Center in Indiana, the Winspear Opera House in Dallas, Alice Tully Hall and Carnegie Hall in New York City, and Segerstrom Hall in the Orange County Performing Arts Center in California. He holds a bachelor's degree in psychology and philosophy from SUNY Albany. A stagehand in IATSE Local 592 since 1979, he earned a second bachelor's degree in electrical computer and systems engineering from Rensselaer Polytechnic Institute in 1990. He then joined the staff of Hoffend & Sons, Inc., a theatrical rigging manufacturer, where he led the engineering department.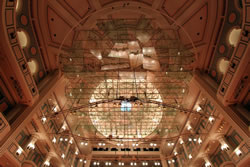 When the resident orchestra at the Carmel Center for the Performing Arts in Carmel, Indiana, arrived for its first rehearsals in the Palladium, the players experienced extraordinary sound quality made possible by acoustical specialists Artec Consultants, Inc., and the rigging experts at J. R. Clancy, Inc.
More information on J. R. Clancy is available at www.jrclancy.com, or at 800-836-1885.