Conference & Stage Expo
Lost? Find Direction at Network Nexus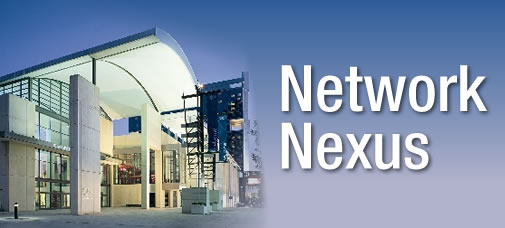 At the upcoming Charlotte 2011 Conference & Stage Expo, the Fellows of USITT will host a "lost and found ideas booth" called Network Nexus.
At this salon* will be a number of colleagues and friends or perhaps an Institute member others are eager meet. A few of the Fellows will be around to encourage discussion and participate in conversations on topics limited only by creative curiosity.
Drop in and out, pose questions, provide answers, exchange ideas, and meet other members – new and old.
The Fellows are active participants and leaders within the Institute who are intent on continuing their service by providing information, making connections, mentoring, fielding inquires, and enjoying the company of other members. Look in the USITT Membership Directory at the listing of the Fellows of the Institute. If a Fellow is not available at the Network Nexus booth, an introduction can be arranged for a discussion at another time. The casual setting for these conversations will be located adjacent to the USITT booth on the Expo floor where all are welcome to stop by for a chat.
*A salon is a gathering of people under the roof of an inspiring host, held partly to amuse one another and partly to refine the taste and increase their knowledge of the participants through conversation. (Wikipedia)