News & Notices
USITT, OSF Join Forces to Increase Diversity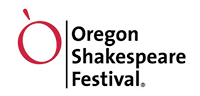 USITT has formed a partnership with the Oregon Shakespeare Festival to increase diversity behind the scenes in theatre. USITT has committed $5,000 to the partnership, to benefit OSF's FAIR program to mentor emerging arts leaders of color.
Both USITT and OSF have established development programs for theatre artists from underrepresented groups. USITT's Gateway Program offers mentorships for students in theatrical design, technology, and management at its Annual Conference & Stage Expo. OSF's FAIR program provides fellowships, assistantships, internships, and residencies in all areas of theatre with an emphasis on recruiting young professionals of color.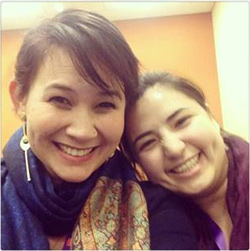 "This partnership sends a strong message that these two large institutions, OSF and USITT, are working together to provide access to people of color in theatre, particularly in the area of production," said Sharifa Johka, OSF's FAIR experience manager.
"We are committed to exploring how we can share resources and opportunities to provide access points, and USITT's contribution to our fund for this mission is one proof of that," she said.
USITT Diversity Initiative leaders Kasey Allee-Foreman and David Stewart, along with Johka, proposed the two organizations collaborate after participating in OSF's first FAIR Conference in August.
"In talking to David and Kasey of USITT, we became interested in whether the Gateway Program could be a feeder program for the FAIR program or vice versa," Johka said.
"For example, USITT has a very developed Stage Management Mentor Program that someone who has participated in FAIR might benefit from, whereas OSF has a sophisticated Lighting Design Fellowship that might benefit someone from Gateway," she said.
Allee-Foreman also encouraged the USITT board to donate $5,000 toward OSF's Tim Bond Production Fund, which provides grants to FAIR alumni to produce a play in their selected U.S. city.
Allee-Foreman and Stewart served this summer on an OSF panel tasked with allocating grants of $2,500 each to two groups of FAIR alumni who gave the best pitch for the Tim Bond challenge.
Six groups of FAIR alumni were to compete for two grants, but "the alumni secretly plotted not to complete against each other and instead made a joint presentation, asking that all six projects get funding," Johka said. "Kasey and David were moved by the display of leadership and unity," and urged USITT's Board to make a contribution toward producing all six plays.
USITT and OSF plan to continue working together to increase diversity in theatre production through efforts like Gateway and FAIR.
"OSF's FAIR program has affected untold numbers of people, and as USITT works to grow our impact with efforts like Gateway, there is no better partner than OSF," said USITT Executive Director David Grindle.
"Gateway helps increase people's networks. FAIR helps build people's resumes," Grindle said. "The two together will make an impact on our industry for many years to come."