News Releases from
Our Industry Members
GLP: Wins at LDI 2015
Sustaining member GLP Inc won an award at the recent LDI 2015 in Las Vegas. GLP won the LDI award for Best Product Presentation and an honorable mention in the Best Debuting Product: Lighting category for new additions to the X4 family of fixtures.
Meyer Sound: Publishes LEOPARD White Paper
John Meyer, president and CEO of Contributing member Meyer Sound, recently published a white paper offering an in-depth view into technological ideas behind the development of LEOPARD.
In "The LEOPARD Project," Meyer details his lifelong quest for the perfect loudspeaker—addressing the science of sound measurement and the history of loudspeaker development.
PRG: Introduces Products at LDI
One of the innovations making its debut at LDI was Contributing member PRG's GroundControl Remote Followspot System.
The PRG GroundControl System allows a technician to remotely operate a high output PRG Bad Boy Spot automated luminaire as a followspot from up to 2,000 feet away.
Vectorworks: Acquires ESP Vision/Vision Pro
Sustaining member Vectorworks, Inc. has acquired the ESP Vision product line, including Vision Pro lighting pre-visualization software, which is available for both PC and Mac operating systems. Vectorworks said it will continue to support ESP Vision's existing customers and noted that Vision's technical team will join Vectorworks' development and support group. Staff from both Vectorworks and ESP Vision were at LDI.
Nova Lume: Integrates Products into NFL System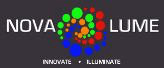 The National Football League is implementing Green GO Digital Intercom across its instant replay and inInjury review systems this season. Sustaining member Nova Lume has modified Green GO products to more closely align with the NFL's specific requirements.
ETC: Surpasses 1,000 Employee Milestone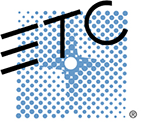 Undergoing a planned phase of strategic growth, Contributing member ETC passed a significant milestone this summer, employing more than 1,000 people worldwide.
ETC's summer employee count shows 1,036 people working throughout its global offices, 900 of whom are based in Middleton, Wisc. and Mazomanie, Wisc.
Since August 2014, ETC has created 98 permanent jobs in the U.S. and welcomed over 250 new hires to the company.
LynTec: Panels Earn UL 924 Emergency Lighting Certification

Supporting member LynTec recently announced its remote power controller (RPC) family of panels has received UL 924 certification, ensuring that LynTec offers panels that conform to UL's standard for emergency lighting and power equipment.
The UL 924-listed panels, used in conjunction with an upstream transfer switch, help ensure that users comply easily with federal, state, and local egress or emergency lighting codes as required for any new or upgraded lighting installation.