News From OISTAT
Serbian Centre Explores Theoretical Boundaries, Spain Slated to Host Sevilla 16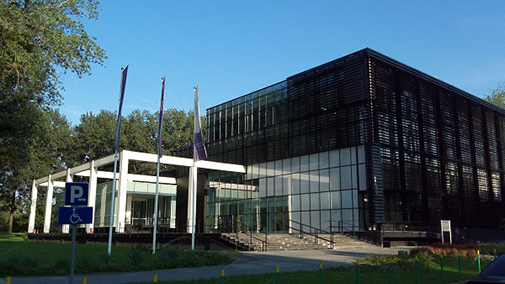 September's Radical Space in Between Disciplines conference in Novi Sad, Serbia was sponsored by the Serbian OISTAT center and the Department of Department of Architecture and Urbanism and the faculty of technical sciences at the University of Novi Sad. It had over 50 presentations in which scholars from Australia, Belgium, the Czech Republic, Greece, Hungary, the Netherlands, Portugal, Serbia, Turkey, the United Kingdom and the United States. Over the three-day conference, scholars covered topics in scene design, architecture, architectural theory, spatial theory, and theatre design theory in practice.
Presentation abstracts are available through the conference's website.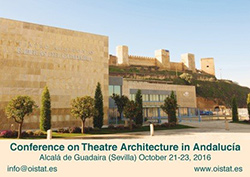 The OISTAT Executive Committee selected Association OISTAT Spain to host Sevilla 16 October 19 to 23. It will include the OISTAT Executive Committee – Governing Board, Commission of Architecture, and possibly the Space Design Group
Meetings will coincide with a Conference on Theatre Architecture in Andalucia. An optional trip to Teatro Romano de Mérida and Museo de Arte Romano do Mérida will be offered on October 24.
Each day of the main conference will include presentations on theatres in Andalucia, restoration projects, and afternoon visits to a variety of theatres. Simultaneous translation into English will be provided at all presentations, and transportation will be provided.
In the coming months, Association OISTAT Spain will announce details regarding registration dates and fees, hotel options, and specifics regarding tours. USITT will communicate this information as it becomes available.
José Luis Ferrera and Juan Ruesga are the primary organizers of this event that offers the opportunity to meet with the international architecture community and visit theatres not usually available for in-depth tours.
Those interested in joining the mailing list can contact Randy Earle, OISTAT Commission on Architecture, at randyearle@earthlink.net, and he will forward names and email addresses to the organizers.
All USITT members are welcome to participate in OISTAT events and meetings. USITT is the OISTAT centre for the United States, and all USITT members are simultaneously members of OISTAT. For more information about upcoming OISTAT events, go to www.oistat.org.