News & Notices
Announcements
Petition Process Closes September 1
The deadline to add names to the USITT ballot for the 2016 elections is September 1. According to the Institute's Policies and Procedures, additional candidates can be nominated by petition with no fewer than 50 signatures of members in good standing by the close of nominations on that date. Current candidates can be found here and additional information on the petition process is on the web here.
Launch Safety Hotline
The International Alliance of Theatrical Stage Employees recently launched its safety hotline so members can report hazards on the job.
When a member calls, toll free, 844-IA AWARE, (844-422-9273), the caller can either leave a message for or talk to a safety representative who will help handle the issue. Sometimes the safety representative will contact the Local's representative and assist them with the issue, or call the employer directly.
Because IATSE members commonly work for many different employers, the system of employers reporting hazards to OSHA sometimes breaks down. The IATSE Safety Hotline is a safety net.
The IATSE Safety Hotline is not intended to take the place of an employer's hazard reporting plan or to relieve the employer from their responsibility to keep jobs safe.
In The Official Bulletin, IATSE provides more details on the safety hotline along with guidelines for members to follow.
CITT RENDEZ-VOUS Special 25th Anniversary Price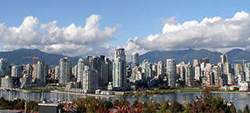 The Canadian Institute for Theatre Technology's (CITT) 25th anniversary conference, with a special $25 registration rate, is set to be the largest since 2005.

CITT RENDEZ-VOUS 2015, the Annual Conference & Trade Show, will be held August 20 to 22 in Vancouver, British Columbia. It offers three days of sessions, workshops, backstage tours, trade show, social events and networking opportunities.
For more information, visit www.citt.org/annual_conference.html.
New Website, Seminars Lead Up to PLASA 2015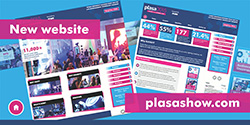 The PLASA Events Team recently launched a brand new website for the PLASA Show 2015, which takes place at London's ExCeL Center October 4 to 6.
Following a redesign of the PLASA Show branding with a fresh, updated look and an exciting new focus to the event, the new website provides enhanced features and easier navigation, helping show visitors find information more quickly and efficiently.
As well as visitor registration (attendance is free for all registrations completed before August 1), a downloadable show floor plan and FAQs, and a news feed keep both visitors and exhibitors up to date with the latest developments from the industry and the show itself. Other highlights include:
PLASA 2015 will feature professional development program seminars for 2015. These seminars bring global experts together to share their insight and experience.
One of the PLASA Show's new initiatives for 2015 is a sector-specific zoned layout, which will make navigation around the show easier than in previous years. The show's seminars feature a similarly zoned theme, with sector-specific stages hosting over 150 speakers throughout the three days, highlighting case studies and advice on lighting, AV, audio, broadcast, and staging.
Further information on seminars will be available at www.plasashow.com/seminars.
NFPA Seeks Presentation Proposals for 2016
September 15 is the deadline to submit proposals for sessions at the 2016 NFPA Conference & Expo to be held June 13 to 16 at the Mandalay Bay Convention Center, Las Vegas, Nevada.
The NFPA Conference & Expo is regarded as the most comprehensive event in the industry. With approximately 5,000 attendees, it is the year's largest and most important event for the fire protection, life safety, and electrical industries.
To share knowledge and best practices for electrical, fire protection engineering, fire and emergency services, emergency preparedness/business continuity, building and life safety, health care, loss control/prevention, detection and notification, fire suppression, codes and standards, and public education, submit a proposal online by Monday, September 14.
For assistance or questions regarding content or format, contact Stacey Moriarty; regarding the call for presentations process, contact Andrea White.
Standard Directed at Power Feeder Cable Use in Canada
BSR E1.51 - 201x, The Selection, Installation, and Use of Single-Conductor Portable Power Feeder Cable Systems for Use at 600 Volts Nominal or Less for the Distribution of Electrical Energy in the Television, Film, Live Performance and Event Industries in Canada is available for public review through August 3.
BSR E1.51 is intended to offer guidance in accordance with existing Canadian standards and regulations on how to select, install, use, and maintain single-conductor portable feeder cables used to supply power for television, film, live performance, and special events. Affected parties are invited to review the document and to offer comments on it.
For more information, contact Karl G. Ruling, technical standards manager at PLASA, 630 Ninth Avenue, Suite 609, New York, NY 10036; 1-212-244-1505; standards.na@plasa.org.
Global Connections Grant Recipients Named
Supported by The Andrew W. Mellon Foundation and the Robert Sterling Clark Foundation TCA's, Global Connections encourages reciprocity and cultural exchange through ON the ROAD, IN the LAB, and ON the STAGE grants. Now in its fourth year, this round of the program awarded a total of $127,000 to 14 projects, with over $574,500 awarded to date.
Awarded up to $5,000 for unrestricted travel support via ON the ROAD grants were Chinese Theatre Works, Long Island City, New York; Imagination Stage, Bethesda, Maryland; Playwright Jeremy Kamps, Brooklyn, New York; Playwright and director Kyoung H. Park, Brooklyn; Riti Sachdeva, Brooklyn; and Indika Senanayake, New York City;.
IN the LAB recipeints, each awarded $10,000, were CalArts Center for New Performances, Valencia, California; Director/designer Tom Lee and collaborator Josh Rice, New York City; and Gerard Stropnicky, Danville, Pennsylvania.
ON the STAGE recipients, each awarded grants of $10,000 to $15,000, are Aquila Theatre Company, New York City; The Regina A. Quick Center for the Arts, Fairfield, Connecticut; Repertorio Español (Spanish Theatre Repertory Company, Ltd), New York City; Theater Breaking through Barriers (TBTB), New York City; and Yale Repertory Theatre, New Haven, Connecticut.
More information about recipients and their programs is available here.
Applications for the next round of grants will be accepted in the fall. Visit www.tcg.org/globalconnections for more information.
Order 2015 Behind the Scenes Holiday Cards Now!
The 2015 Behind the Scenes Holiday Cards feature five wonderful new designs by William Ivey Long, Robert Mendoza, Court Watson, Paul Weimer, and Paige Weintraut and the return of a favorite design from the past by Bruce Rodgers.
There are three ways to order cards: personalized cards with a company logo and custom message; card packs of 10 with a standard greeting; and electronic versions for delivery by email. Orders will be taken until September 14 to arrive by late October. View and order cards at www.behindthescenescharity.org/holidaycards.
All proceeds benefit Behind the Scenes, which provides financial assistance to entertainment technology professionals who are seriously ill or injured. For more information, contact 212-244-1421 or holidaycard@behindthescenescharity.org.
For more information about Behind the Scenes, to donate, or to apply for a grant, visit www.behindthescenedscharity.org.