News & Notices
Mehler USITT's New VP Communications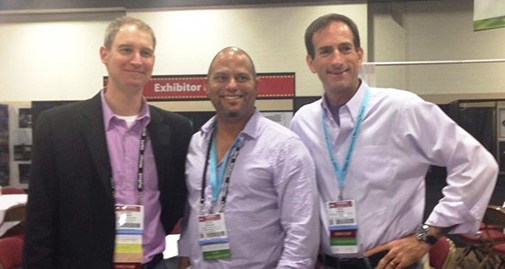 "At this point, my relationship with USITT is about giving back," Michael Mehler, the new VP Communications said. He should know; he's been involved for almost 20 years, and he credits the Institute with helping him become a leader.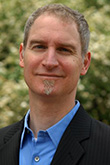 After serving as VP Programming, a Director at Large, on the Conference Committee, and more, Mr. Mehler is facing the challenge of filling the shoes of former TD&T editor David Rodger and art director Deborah Hazlett, who oversaw the magazine for more than 20 years.
Fellow Bill Browning is serving as Interim Editor during the search for a new editor and graphic designer. Once these hurdles are cleared, Mr. Mehler said his long-term goals include raising the caliber of articles in TD&T by supporting more writers with research funding, and using USITT publications to advance diversity in technical theatre.
"We've got an amazing journal in TD&T, and it can get even better if we assist our member authors every step of the way," he said.
Mr. Mehler's involvement in theatre began as a young boy with a bit part in La Boheme.
"I was one of the three scamps that ran in with the food basket," he recalled. "I remember eating out the middle section of a long baguette because the outside had been shellacked in a failed attempt to keep us from eating it. It was my first lesson in understanding that you never know what performers are going to do with the props!"
He embraced production and stage management in high school taking on scenic and lighting design for the school's eight shows as a senior. He helped take Noises Off! to the Illinois High School Theatre Festival. At Northwestern University, he was "probably one of the only students who intended to pursue design or production from the moment I hit campus."
He earned his MFA in scene design from the University of Texas at Austin, including a month-long intensive with Metropolitan Opera scenic artist Don Padgett, while designing a premiere production for Ballet Austin.
He taught five years at Allegheny College then pursued his Ph.D. from the University of Pittsburgh while freelancing as a lighting and scene designer, and production manager. In 2004 he landed the scene design position at the College of William and Mary in Virginia, teaching there four years before returning to Allegheny to be closer to family. He and his wife, Sara Angelino Mehler, have three children.
He joined USITT while a student at Texas, and became more involved once he began teaching. Besides his roles in Conference planning and as an Officer, he has embraced the issues of sustainability and diversity as personal causes.
He teaches sustainable design and production at Allegheny and serves on its Committee on Diversity and Equity. He also has co-chaired the Broadway Green Alliance Education Committee and is an active member of USITT's Diversity Committee.
He said he owes his commitment to diversity to his late friend Tayneshia Jefferson, who he promised to help "change the face of USITT" at the Long Beach 2012 Conference & Stage Expo.
"USITT is the primary documentary body of design, technology, and management," he said. "We need to make sure that we write about the diversity of individuals and companies that have made and continue to make theatre in this country and throughout the world."