News From
Sustaining Members
iWeiss: David Rosenberg to Retire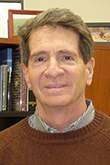 After celebrating 30 years at the helm of iWeiss this year, CEO David Rosenberg will retire.
Mr. Rosenberg joined iWeiss after working as a carpenter, electrician, and stage manager. He was responsible for bringing the company back to the forefront of the Broadway world as well as resuming the company's work in theatrical rigging and theatre restoration. Though he is retired, he will remain on as a consultant to the company working with Jennifer Tankleff and Richard Parks as they lead the company into the next phase in its future.
"It is extremely gratifying and comforting to me to see the company under the very capable leadership of Jennifer and Richard," Mr Rosenberg said. "They have shown – in their combined 30 plus years with the company – that they have the knowledge and drive to maintain the values and integrity of the company while moving it ever forward."
RC4: Dimmers Illuminate 20th Century
Big musical numbers, whimsical props, flashy dance sequences are key parts of any Broadway musical, and the Roundabout Theatre Company's production of On The Twentieth Century delivers them. From the moment the immaculately detailed show curtain goes up, RC4Magic Series 3 Wireless DMX and Dimming takes center stage, supporting a Tony Award winning production.
"Almost every piece of scenery in this show uses wireless dimming, along with several props, most of which have multiple fixtures requiring wireless dimming. And the show's main scenic element is a life-sized train automated on a free spinning turtle. This turtle transports the train up and downstage as well as left to right. The train contains over 50 individual lighting fixtures, and we certainly cannot have cables following it," explained Brian Maiuri, house head and production electrician.

Small size is something RC4Wireless has been skillfully addressing for more than 20 years.
Since its debut last October, the RC4Magic Series 3 system has taken the world by storm, appearing in four new Broadway productions as well as garnering the PLASA Award For Innovation and an Honorable Mention at the LDI new product awards.
Chauvet: Lights Recital Hall for Theatrical Experiment
Just as the Stephen Sondheim production Company won widespread acclaim when it debuted in 1970 for its departure from the traditional "linear storyline" that characterized musicals of its era, lighting designer William Kenyon thought outside the box when he illuminated the classic at Bucknell University's Natalie Davis Rooke Recital Hall. Mr. Kenyon, USITT's Education Commissioner, is from nearby Penn State.
Being designed primarily for recitals, Rooke Hall presented challenges that Mr. Kenyon met with Chauvet Professional COLORado 1-Quad Tour LED fixtures provided by 4Wall Entertainment.
"My design plans definitely had to account for factors that you don't normally find in a typical theatre," said Mr. Kenyon.
A collection of ten COLORado 1-Quad Tour fixtures helped him address his power draw issue while still providing a vast and vivid palette of colors for the production. In addition to the eight COLORados projecting light diagonally over the stage, Mr. Kenyon used two more of the Chauvet LED pars as cross-light washes to tone the band, which were positioned up center through a set of doors in the back wall where a piano normally is stored.
Like all successful projects, this one was the result of a team effort, said Mr. Kenyon, who thanked director Emily Martin-Moberley of the Bucknell faculty, Katie Kudrick of 4Wall Entertainment's Washington, D.C. office, Kalen Sowul from the Weis Center at Bucknell, and Heath Hansum at the Bucknell Theatre program.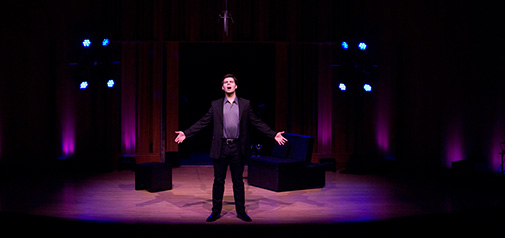 Irwin Seating Company: New President, CEO Fourth Generation Leader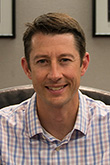 Graham Irwin has been named president and CEO of Irwin Seating Company, the 107-year-old, family-owned business. Earle S. (Win) Irwin will remain active as chairman of the board of directors.
Graham Irwin has assumed the day-to-day operating responsibilities for the company while working with the board of directors and executive team to explore new opportunities for continued growth.
"After more than 30 years as president, CEO, and chairman of the board, it is time to begin transitioning leadership to the next generation," said Win Irwin. "For a number of years, we have been working to ensure a smooth transition. Graham has the experience, energy and necessary skills to lead this company to continued success."
Graham Irwin began with Irwin Seating as an upholstery line worker in 1995. After earning an engineering degree from Vanderbilt University in 1998, he was a mechanical design engineer for EnviroDesign, Inc., then was a manufacturing engineer and production manager with Spectra Logic Corporation before returning to Irwin Seating in 2006 as a product development engineer. Since then, his leadership responsibilities have steadily increased as he worked his way to senior vice president of product and business development and a member of the board of directors.
He has an MBA from the Daniels College of Business at the University of Denver. He is also member of the Family Business Alliance – an organization committed to helping West Michigan family businesses succeed from generation to generation.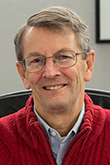 Graham Irwin is the fourth generation of the Irwin family to lead the company. Current CEO Earle S. (Win) Irwin took over leadership of the company in 1984 from his father, William Irwin, who had led the company since the end of World War II. The first Irwin to lead the company was Earle S. Irwin, one of three Irwin brothers who helped found the company more than 100 years ago. Three of Win and Kyle Irwin's five sons currently work for the company: Graham; Colin (Coke) Irwin , director of sales; and Andrew Irwin, continuous improvement manager.
For more information on Irwin Seating Company, visit www.irwinseating.com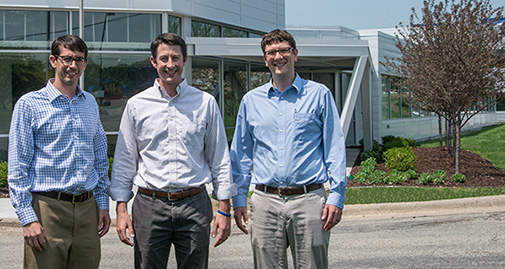 Theatre Projects Consulting: Introduces New Paris Studio
Stop by to say "bonjour" any time at Theatre Projects Consulting's the new studio in Marais, at the heart of Paris.
The studio will be a second European base for planning, design, and equipment services, and it will be home to TPC's acoustical services. The studio is in Hôtel de Retz, 9 rue Charlot, 75003 Paris; +33 142 779 332; fr@theatreprojects.com.
The team is led by Seb Jouan, from AECOM and Arup, and senior acoustician, Victoria Chavez Thielemann, formerly of Xu Acoustique.
Stagecraft Institute of Las Vegas's (SILV): Blitz Trip Tours Ship, Resort
A 24-hour bus trip that included a full venue tour of the Carnival Cruise Lines' The Miracle and a fast-paced tour of Disneyland Resort was a new addition to Stagecraft Institute of Las Vegas's (SILV) 9th season.
The opportunity to experience venues not available in Las Vegas was a challenge. Participants showed that techs make attentive and appreciative audiences members, too.
Jerry Tomlinson, technical services entertainment manager at the Disneyland Resort, said, "It was absolutely my honor and pleasure to have been given the opportunity to expose your students to our backstage magic. They were one of the most attentive groups and asked some of the most intelligent questions."
GLP: X4 Bars Land at the Allianz Arena
Munich Allianz Arena hosted one of the largest corporate events that the impressive stadium, situated in the north of the Bavarian capital, is likely to have seen in its 10-year history. Creative Director Markus Katterle and Lighting Designer Jens Hillenkötter, of Flash Art and Exponauts, put together an extraordinary event including 16 brand new impression X4 Bars from GLP.
The 16 these battens included integrated tilt and zoom features. To run the lighting at the Allianz Arena, there were two Hog 4 consoles at FOH with four DP 8000 Extensions and two Rock Solid Technologies RockSwitch MK2.

Alcons: Sentinel Keeps Eye on Systems
The remarkable audio quality of Alcons' pro-ribbon technology is making significant inroads in the professional sound reinforcement market. But in order to get the very best from their systems, every component of the signal chain has to consistently deliver. With this in mind, Alcons developed Sentinel, a range of amplified loudspeaker controllers that precisely match the requirements of its loudspeakers.
Alcons engineers did thorough, calibrated 1:1 listening tests between the company's current ALC series amplified loudspeaker controllers and the products from various leading amplifier brands in developing the system. The Sentinel features 4-in/4-out input matrix routing, with internal 96kHz sampling rate.
Due to the custom-designed sample-rate conversion, Sentinel accepts any signal between 44.1 up to 192kHz digital AES3 format.
The future-upgradable powerful DSP engine enables minimal latency during processing of even the most complex (IIR, FIR) algorithms. The "linear" preset enables the Sentinel to be used with third-party speakers, while maintaining full DSP functionality.
For more information, visit www.alcons.audio