The Last Word:
USITT and the Joys of Renovation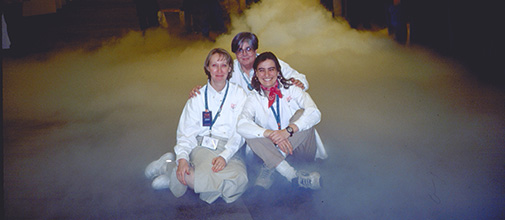 How to say farewell?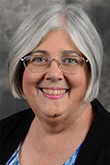 I joined USITT more than 17 years ago. My elder son was almost a senior in high school, and a good friend was very positive when I asked whether I should apply for a job with the organization. It was the beginning of a rewarding journey.
Since then I have acquired a wealth of knowledge about entertainment design and technology, and amassed many, many good friends. I've added two daughters-in-law, two grandchildren, and a vintage Corvette to go with the vintage Thunderbird which was then (and still is) undergoing renovation.
Perhaps "undergoing renovation" is a good way to look at much of what has been accomplished during my time with this outstanding group.
For my first Conference registration deadline, the office staff stayed late to take all the call-in reservations making sure the fax machine was full of paper. Faxes would come in blank, and we'd diligently try to track down who sent them. Then, as now, providing exceptional service to members was a priority -- one we did and continue to take very seriously.
That paper system, with the hours we all spent entering data, was soon updated, and then updated again, to ever more user-friendly online systems. It is evolving again this year into a rejuvenated website. The efforts to enhance communication and create a stronger community go on.
Celebrating the accomplishments of the organization -- sharing the stories of our multi-talented members -- has reached into new and different forums. I still hear that people miss the "paper" version of Sightlines, a publication I took over as editor in 2002, but I can't imagine having to wait literally weeks for that paper version to travel from our office across the nation and around the world. Now we "publish" online with only a second of delay between launch and availability.
We are constantly interacting with our 5,200+ Facebook friends, 2,200+ Twitter followers, 600+ Instagram followers, and 6,500+ LinkedIn group members. They bring us updates and connections worldwide.
During my tenure with the organization, I'm proud to have talked to thousands of them -- and their friends – at meetings and Conferences and events. They have let me take their photos and helped me complete projects. They have answered my questions patiently and inventively. They have helped me renovate my thinking of what I see in the world around me and increased my enjoyment of my job and my life.
While I am sad to be leaving, I know that USITT's energetic volunteers, talented officers, and capable National Office staff are already figuring out new steps to keep the organization vital and evolving.
For me, the next steps will lead to accomplishing several personal projects which have long been deferred. After all, I can now read the wiring diagram that will convert that T-bird from a six- to a 12-volt electrical system.
Viva renovation!
Barbara E.R. Lucas, will retire as USITT's Director of Communication and editor of Sightlines on September 4. Until then, she can be reached at barbara@usitt.org or 315-728-2513.