Conference & Stage Expo
Setting Records at Stage Expo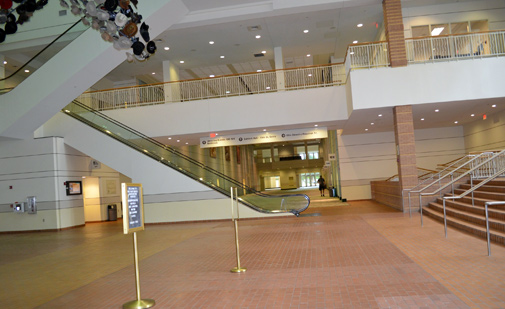 With less than a month until Stage Expo throws open its doors in Fort Worth, visitors already know they will be part of a record-breaking event.
Ron Procopio, Stage Expo Manager, has been extremely busy finding space for new companies and organizations that want to be part of Stage Expo and helping make sure that long-time exhibitors are ready to show off all the exciting new products and programs to be rolled out starting March 27.
"We are excited to provide such a great showcase for the many companies who see USITT's event as the place to reach customers, find employees and let their products shine," he said. More than 60 of those who are new or returning after an absence are highlighted here.
With the USITT bookstore relocated to the lobby of the Fort Worth Convention Center, Stage Expo has grown to include an area for "Watch Them Work," an ever-changing parade of talented artists. The Innovation Stage returns with a lineup of products and awards.
The 2014 Conference app lets exhibitors speak directly to attendees. Show specials, new product demos, press releases, and more are being posted. Visitors can also map a route to be sure to stop in to visit specific booths or see special exhibits. They can add sessions to individual calendars.
Stage Expo is integrated with SoundLab in 2014, where visitors are encouraged to see how the various sound technologies work together during live performance, giving attendees the chance to relax for a few moments and hear local talent onstage.
The record-breaking size and excitement from Stage Expo in 2014 is already creating a conundrum for 2015. This will be the second time for USITT to visit the Duke Energy Convention Center in Cincinnati, but the increased interest means that Mr. Procopio is reenvisioning how the event will fit into the space.
"We expect to grow again in 2015," he said.