Commissions
Seek Education Ideas for 2015 Sessions, Articles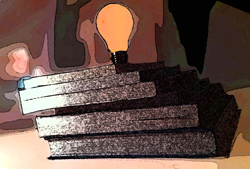 The Education Commission has a great line-up in Fort Worth, Dr. Stephen Brady's student-only session on the unique challenges of working with supervisors, mentors and faculty who hold grading power and yet are often colleagues, to his PDW on leadership, to discussions on how to select a season to best benefit your program. The Education Commission will also honor Dana Taylor as this year's Distinguished Educator. Take a look at the complete list of offerings on the Conference section of usitt.org/Sessions.
The Education Commission asks any interested persons or parties to submit a session proposal for the Cincinnati 2015 Conference & Stage Expo. Anyone with a topic related to the field of theatre education and who thinks it will make a good session can follow this link and fill out the online session proposal form. Session voting will take place during the Conference. Check the Commission's website and come to the Education Commission meeting 4:30 p.m. Wednesday, March 26, and reception 2:45 p.m. March 28.
Well written, reasonable, and thought out proposals will be presented to the Commission's members for review and discussion. Ideas on what sessions might be appropriate can be obtained from 2013 Conference & Stage Expo offerings here.
For more information, contact the Education Commission's Vice Commissioner for Programming, Ashley Bellet usitt.educomm@gmail.com
Ideas for education-related Sightlines articles (300 word max) are also welcome. Send ideas and contact information to Jonathan Allender-Zivic, jallenderzivic@gmail.com or Shan Ayers, shan_ayers@berea.edu .