Commissions
Safety Focus of Three Conference Sessions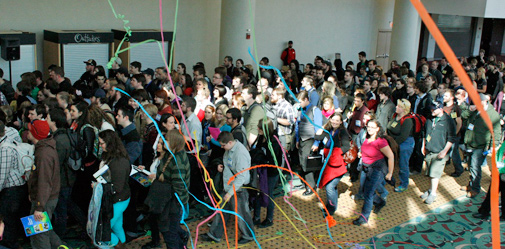 The Safety & Health Commission programming for the Fort Worth 2014 Conference & Stage Expo will include three great sessions.
Companies like Cirque du Soleil, Walt Disney Parks and Resorts, and NBCUniversal have learned that investing the time and effort to consider safety concerns during the design process regularly pays off in big savings during the construction and execution of their shows and events. Representatives of these major players will gather for the session Putting Safety First 1 p.m. Thursday, March 27 to discuss how they have modified their design processes to include safety input and remove many of the last-minute challenges common to live production.
Since 1994, the NFPA 101 Life Safety Code has required trained crowd managers in places of public assembly such as large nightclubs, auditoriums, ballrooms, and arenas. Plan on attending the Life Safety Management- Crowd Manager session 1 p.m. Wednesday, March 26 to find out what it means to be a "crowd manager" and the benefits of crowd management training for all levels of live event work. Training options to be certified as a crowd manager and crowd manager supervisor will also be shared and discussed.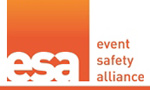 The Event Safety Alliance was formed in 2011 in response to an alarming increase in the number of injuries and deaths at large outdoor concert events. Since its creation, the ESA has rapidly gained traction, support, and respect as a major voice in the effort to make these events safer for technicians, performers, and patrons. Representatives of the ESA will share information about this important organization and introduce the newly-developed Event Safety Guide, a comprehensive collection of best-practice information 8 a.m. Friday, March 28.
For additional information about these sessions and the rest of the Safety & Health Commission offerings, refer to the USITT website or the Conference App.