News & Notices
Travel Across the World with International Sessions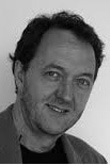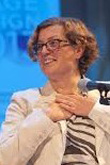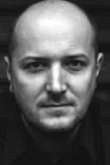 International guest designers Sophie Jump (United Kingdom), Boris Kudlicka (Slovakia), and Jesper Kongshaug (Denmark) will share their exciting work at the Fort Worth 2014 Conference & Stage Expo.
Ms. Jump was awarded the World Stage Design Gold Medal in Cardiff, Wales in September. She will share her recent designs and discuss her winning project, Like a Fish Out of Water. Mr. Kudlička, a renowned opera designer in Europe and the United States, will present his groundbreaking work and discuss how collaboration with strong directors influences his creative process. Lighting designer Jesper Kongshaug will present a session entitled "Light as Art." He will share his insights about lighting for ballet, opera, and television as well as light design for public spaces.
Other conference highlights sponsored by the International Committee will include a session on the 2013 WSD and exhibition highlighting performance design work and Scenofest, as well as the innovative professional work performed at the conference. Alexandra Bonds and Laura Crow will share stunning images of the World Costume Festival which was held in the Philippines in 2013.
Award winning designers Aby Cohen (Brazil), Reija Hirvikoski (Finland), Marina Raytchinova (Bulgaria), and Austin Wang (Taiwan) will discuss the influences of diverse cultures related to their creative processes. Cheri Vasek and Deepsikha Chatterjee will lead a session on the costume design process in Indian film; production organization and handcrafted beadwork, zari work and embroidery techniques of South Asia will be discussed.
USA 2015 PQ curators will share the current process and progress for the national exhibitions. USITT members who are interested in working cross culturally and internationally will have multiple opportunities to learn more about OISTAT and USITT international initiatives and events.