News & Notices
Board Mentorship Deadline Approaches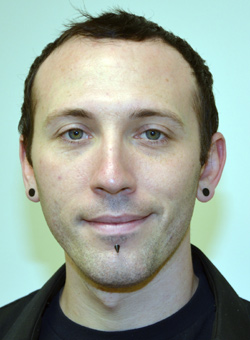 Applications are now open for the second round of an exciting new program, the Board Fellowship/Mentorship Program, launched to encourage members to be involved in the Institute's governance.
The deadline to apply for the program is April 28. The mentorships also provide opportunities for students and early career members to gain leadership training. To learn more and apply by the deadline, click here.
Students and young professionals apply for two, one-year appointments to participate in USITT Board meetings and committees. Each mentee will be paired with a Board Mentor for the year and participate in at least two electronic and face to face meetings of the Board of Directors. They are also invited to the annual summer board retreat. Mentees will serve as active members with one board committee or special project during the year and will be a non-voting representative on the board. Those selected will have travel, hotel, and Conference fees covered by USITT and will receive a one year Student or Early Career Membership. The total estimated program award per participant is $3,500.
Applicants must provide a cover sheet with details about where the applicant attends school (or graduated from in the last three years), area of study, contact information, acknowledgement of commitment to the board schedule, and signature. Upper level undergraduate or graduate students and young professionals within three years of graduation may apply. A young professional applicant will be asked to include an academic transcript. The online application form is on the USITT website at On-line Fellowship/Mentorship Application Form.
Applicants must also provide a statement of purpose, not to exceed one-single spaced page, describing what they expect to gain from the experience and what they hope to contribute.
A resume, one letter of recommendation, and unofficial transcript must be included. Finalists will participate in an online interview with admissions committee members.
The selection committee will review applications between April 29 and May 10, then schedule interviews with the top five finalists from which two will be selected by May 31 so that they can be included and introduced with new board members at the June 2014 E-Board meeting.