Conference & Stage Expo
Sign Up Now for Portfolio Reviews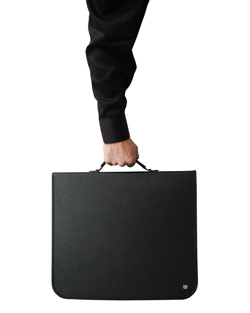 Participants at the Forth Worth 2014 Conference & Stage Expo will have the opportunity for professionals to assess their portfolios. The deadline to apply is February 28.
The reviews are available for people at every level from student to seasoned professional.
All applicants must be either individual USITT members or registered for the Conference (Stage Expo only passes will not be accepted).
Areas of interest are costume design, lighting design, management, scene design, properties design, scenic art, scenography, sound design, and technical production.
E-mail the following information to the contact person for the specific area: name; address; home phone number; office phone number; fax; e-mail; university, college, or company; and undergraduate student, graduate student, professional, other status.
Contacts in each area of review are
Costume Design: Esther van Eek, evaneek@uwindsor.ca, click here for further recommendations.
Lighting Design: Vickie Scott, scott@theatredance.ucsd.edu
Management: Carolyn Satter, carolyn.satter@sandiegotheatres.org
Scene Design, Properties Design, Scenic Art, Scenography: Ann Cadaret, ann_cadaret@pba.edu, click here for specific advice on portfolios.
Sound Design: Vincent Olivieri, olivieri@uci.edu
Technical Production: Michael Rolleri, mrolleri@email.unc.edu
All registrants will be notified that their application has been received and of their review time, date, and location before the start of the Conference. Any applicant who wishes to have a digital portfolio reviewed should bring a laptop with the portfolio and appropriate software loaded.
For more information,call 800-938-7488 or 315-463-6463 or e-mail the USITT Office.