Commissions
Safety, Health Sessions Abound
The newly renamed Safety & Health Commission has been hard at work developing programming for the upcoming 2014 Annual Conference & Stage Expo in Forth Worth, Texas. Co-Vice Commissioners for Programming Bryan Huneycutt and Bill Reynolds are coordinating these efforts  and have developed an outstanding slate of sessions.
Here is a sampling:
Building upon the success of 2013's Learning from Accidents session, John Barylick, author of Killer Show: The Station Nightclub Fire, America's Deadliest Rock Concert, will discuss his investigations into the 2003 tragedy in Rhode Island. He will share information about the factors that combined to turn a pyrotechnic accident into a tragedy and offer insights that will help insure against similar occurrences.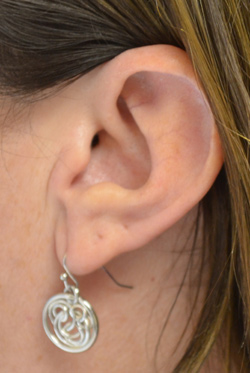 A Hearing Protection and Hearing Conservation session, in collaboration with the Sound Design & Technology Commission, will have Tracy Burger, representing the Miller Speech and Hearing Clinic of Fort Worth, present a session on natural hearing attenuation, custom-molded hearing protection, and the need for regular hearing screenings to monitor potential hearing loss. Following the session, a limited number of free screenings will be offered. The screening is made possible through the generous support of Reid Nesslage and H & H Specialties, Inc.
On May 25, 2012, OSHA updated the Hazard Communication Standard (CFR 1910.1200) to align with the United Nations Globally Harmonized System of Classification and Labeling of Chemicals (GHS). Kyle Kevin Gettelman will present a session that explains the training requirements and available resources to help organizations train employees about the new labeling and safety data sheet formats.
What's Wrong With This Picture III is the latest installment by Erich Friend, principal consultant for Teqniqal Systems and author of the Theatre Safety Blog. This session features photos that Mr. Friend has taken and collected in the course of his work and includes examples from facilities that show causes for concern. He will discuss each photo and offer suggestions for mitigating the issues and avoiding safety citations.
For additional information about these sessions and the rest of the Safety & Health Commission offerings, refer to the USITT website or the Conference App.