News & Notices
To Honor Ann Roth with Distinguished Achievement Award, Monograph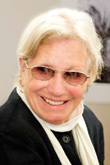 USITT will celebrate Ann Roth's 50-year career in costume design with a 2014 Distinguished Achievement Award and a new monograph of her work at the 2014 Annual Conference & Stage Expo in Fort Worth, Texas.
A designer for stage, film, and television, Ms. Roth won the 1997 Best Costume Design Oscar for The English Patient and two Tonys for Best Costume Design, for The Book of Mormon in 2011 and The Nance in 2013. She was inducted into Broadway's Theater Hall of Fame in 2011.
"Ms. Roth is one of the most accomplished costume designers in the world," said Michael Mehler, chair of the Awards & Resolutions Committee. "She is more than worthy to receive this award."
Besides receiving the Distinguished Achievement Award in Costume Design, Ms. Roth is the subject of a monograph to be released at the Conference. The book is the tenth in USITT's series of monographs documenting the work of America's best theatrical designers. A book-signing at the Conference will feature Ms. Roth and the authors, Bonnie Kruger and Holly Poe Durbin.
The book includes many photos and renderings of Ms. Roth's work, ranging from 1930s period costumes for the films Day of the Locust (1975), Places in the Heart (1984), and The English Patient (1996), to the ground-breaking "New Wave" realism of Midnight Cowboy (1969) and Klute (1971), to the character-building detail she brought to such roles as Nicole Kidman's portrayal of Virginia Woolf in The Hours (2002) and Meryl Streep as Julia Child in Julie and Julia (2009).
A Pennsylvania native and Carnegie Mellon graduate, Ms. Roth began her career as a scene painter. She was working at the Bucks County Playhouse in New Hope, Pennsylvania, when she met the legendary designer Irene Sharaff, who became her first mentor.
Ms. Sharaff had also started out a scene painter, but at the time scenic design was a mostly male field and women had more opportunities as costumers. Ms. Sharaff persuaded her to pursue costume design as well, the authors noted, and asked Ms. Roth to come to Los Angeles to paint the tartans for the 1954 movie Brigadoon.
In Hollywood, she began working with director Mike Nichols and other filmmakers whose cutting-edge work helped her develop her style of dressing the character according to the script and the story. She also was influenced by the work of architect Charles Eames and his wife, artist Ray Eames.
She went on to travel the world creating iconic character costumes worn by such memorable stars as Meryl Streep, John Lithgow, and Nicole Kidman.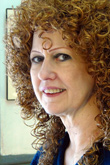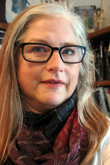 In a recent Vanity Fair cover story on Ms. Kidman, the actress called Ann Roth "an unusual genius" who helped her "become" Virginia Woolf. "She gave me the right shoes, and gave me a handkerchief in my pocket, and for some reason, all that behavior suddenly came together," Ms. Kidman told Vanity Fair. "Something happened and I just understood her. I was in her skin."
Ms. Streep, another longtime friend of Ms. Roth, has called her, "the unsung heroine of my career."
The monograph authors said they felt privileged to be able to document her work. They extensively researched Ms. Roth's career and spent time with her at her design studio. Bonnie Kruger is costume director at Washington University in St. Louis, Missouri, and Holly Poe Durbin is head of costume design at the University of California Irvine.
The co-authors have been friends for 25 years, so they were empathetic to "one of the most important elements of Ann's career" – working with friends. Ms. Roth's friend Mike Nichols wrote the book's forewords.
The Designs of Ann Roth will be for sale at the Conference, and Ms. Roth will participate in a panel discussion, Distinguished Achievement Award Winners in Conversation, on Friday, March 28.
After the Conference, the book will be available at Amazon.com and Shop USITT.