News & Notices
Shirley Prendergast Honored for Lighting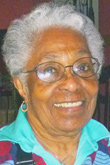 Shirley Prendergast will be honored for her luminous career lighting dance and theatre with USITT's 2014 Distinguished Achievement Award in Lighting Design.
From the Alvin Ailey American Dance Theatre to Broadway, to the Negro Ensemble Company to Woodie King Jr.'s New Federal Theatre, Ms. Prendergast's work has illuminated many world-class productions.
She also made history as the first African-American woman to be admitted to the United Scenic Artists' lighting division in 1969 and the first black female lighting designer on Broadway in 1973. She received a 1997 Obie Award for Sustained Excellence in Lighting Design and a 1998 Winona Lee Fletcher Award from the Black Theatre Network.
Ms. Prendergast was an obvious choice for a Distinguished Achievement Award, said Vickie Scott, Co-Commissioner -Lighting Design & Technology Commission.
"Shirley Prendergast is a trailblazer for women, women of color, and lighting designers," Ms. Scott said. "She is a part of our historic and artistic foundation and is very truly an icon in our business."
Ms. Prendergast will receive the award at the 2014 Conference & Stage Expo in Fort Worth March 26 to 29. She plans to participate in a panel of Lighting Designers of Color on Thursday, March 27, and will accept the award on Friday, March 28.
Before she discovered lighting design, Ms. Prendergast was a scientist – fortunately one who danced.
She grew up in Boston and New York. While studying microbiology at Brooklyn College, she took dance lessons and performed with a small company. After graduating, she got a day job as a bacteriologist with the New York City Health Department, but spent her evenings pursuing art. Her love of dance sparked an interest in photography, which led to an interest in lighting.
"I heard somebody was giving a little course in lighting design at the Y," she said. The teacher was Nicola Cernovich, a designer for the young Alvin Ailey's new dance troupe. "Nic" encouraged her to study lighting at Lester Polokov's Studio of Stage Design.
Her teachers were Thomas Skelton, who designed the Joffrey Ballet's lighting and co-founded the Ohio Ballet, and Peggy Clark, lighting designer for over 60 Broadway shows and a pioneer in the field.
In 1969, Mr. Skelton urged his young protègè to take the United Scenic Artists' Local 829 lighting design examination.
"Tom said, 'It will be a great, traumatic experience for you, and if you pass, you can assist me,'" she recalled. "Well, I passed and I became his assistant for Alvin Ailey and Broadway work, including Indians," which received a 1970 Tony Award nomination for Best Lighting Design.
That year, she also began designing for the Negro Ensemble Company. Three years later, a NEC show she designed, The River Niger, went to Broadway and established her new career.
Around that time, her mom passed away and she quit her day job, she said. "When my mom died, I didn't have to worry about making enough money to help her pay bills," she said. "I left the health department to become a full-time lighting designer."
Since then, she has never been without design work. Her Broadway credits include Waltz of the Stork (1982), James Baldwin's Amen Corner (1983), Don't Get God Started (1987), and Paul Robeson (1988 and 1995). She also has designed for the New York Shakespeare Festival, the Crossroads Theatre Company, the NEC, and many regional theatres.
Although she doesn't have e-mail, she keeps up with technology by reading and doing. She's currently "having fun with" Vectorworks design software. She occasionally teaches classes for colleagues like Prof. Kathy Perkins, now with the University of North Carolina - Chapel Hill. But, Ms. Prendergast said, "I don't really teach. I talk."
And she continues to work on "little shows" in and around New York. "I keep saying I'm going to retire," she said. "But then people call, and I find myself saying, 'Yeah, I'll do it.'"