Commissions
Focus on Tambour Beading in Fort Worth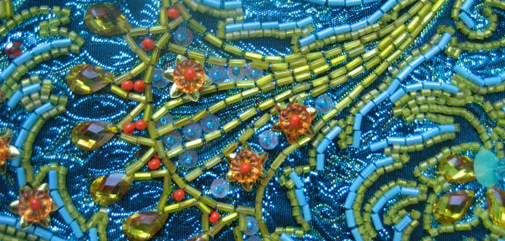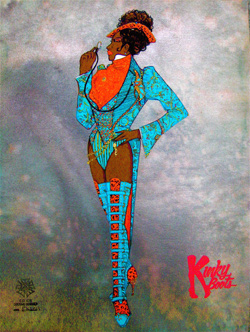 A hands-on experience in costume technology is adding some glitz and glamor to the lineup of programming in Fort Worth. Tambour Beading Bash, a hands-on session presented by the Costume Design & Technology Commission, will be held 1 to 2:15 p.m. Friday, March 28 as part of the 2014 Annual Conference & Stage Expo.
Join master beaders Polly Kinney, formerly of Barbara Matera Ltd., and Lalon Alexander, of Elephant Embellishments LLC, to learn about this beautiful technique which can be used on dancewear and costumes. They will be teaching and doing tambour beading at all levels and interests: laying out and marking beading, framing fabric to be beaded, the basic latch hook style crochet stitch, and the more advanced tambour needle set up. Tambour is an embroidery technique in couture and costume work using threaded beads, sequins, and an embroidery hoop stretched like a drum.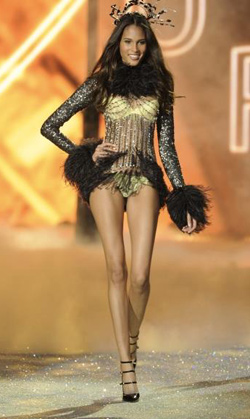 Ms. Kinney (whose Pinterst board is labeled "I worked on that") has worked on costumes for Lion King, Drowsy Chaperone, Victoria's Secret fashion shows, Kinky Boots, Aladdin, Little Mermaid, ABT Ballet productions and much more. She started working in New York City with Woody Shelp making hats for A Chorus Line and later applied to Matera's, where she was a cutter, patternmaker, and anything else she was asked to do. She worked with a few drapers including Judy Adamson.
"Early on, Barbara found out that I could draw," Ms Kinney said, "and so she had me do all her drawing for her beading projects. That is how I got involved with beading."
She now works as a freelance beading designer. She earned a bachelor's degree from University of Northern Colorado and an MFA in theatre design from University of Iowa.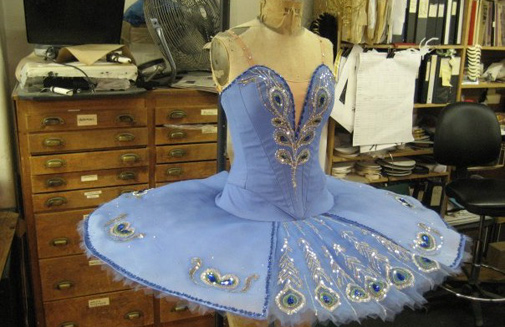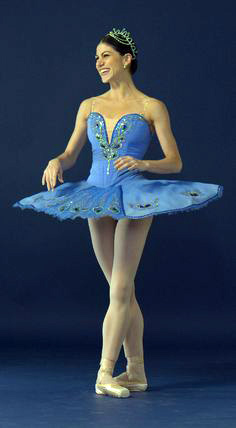 Ms. Alexander has lived, studied, and worked around the globe. She brings her tambour knowledge from École Lesage in Paris, the embroidery and beading atelier for Chanel, Dior, and other high-fashion labels. Ms. Alexander worked as a beader for film and Broadway in New York City before returning home to Texas, where she teaches at the University of the Incarnate Word in San Antonio. She works with her sister in their hand embroidery company Elephant Embellishments LLC. Their work has been featured on Broadway in Wicked, Spamalot, 25th Annual Putnam County Spelling Bee, The Color Purple, The Producers, La Cage Aux Folles, and Mame. Their film and TV credits include Memoirs of a Geisha, The Producers and Temple Grandin (HBO). Their fashion embroidery has been featured in the magazines WWD and Martha Stewart Weddings.
Ms. Alexander has a BS in fashion design from Texas Tech University and an MFA in costume design from Carnegie Mellon University. She also studied at Paris Fashion Institute, École Lesage, London College of Fashion, and the Japanese Embroidery Center & Fashion Institute of Technology. Before Elephant Embellishments, she worked for such costume houses as Tricorne of New York and The Royal Opera House of Covent Garden in England.
Regina Truhart, Vice-Commissioner for Technology, will use her blog to update interested members on supplies they could bring with them and where and what to purchase if seriously interested in tambour beading. She will also post pictures of the beautiful work Ms. Kinney and Ms. Alexander have done.