Conference & Stage Expo
Texas Seasoning Sprinkled Throughout Conference
As with every USITT Annual Conference & Stage Expo, there will be exceptional educational sessions, workshops, and tours. By adding a bit of local flavor to the already excellent programming, host members will be serving up a bit of home-grown programming with a Texas twist. Here are some of the programs with a smattering of Texas seasoning added in.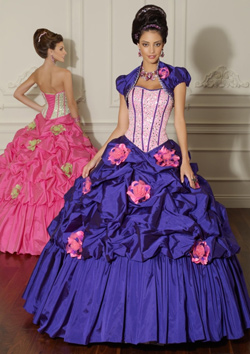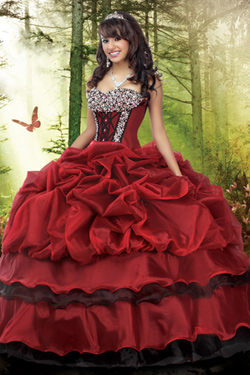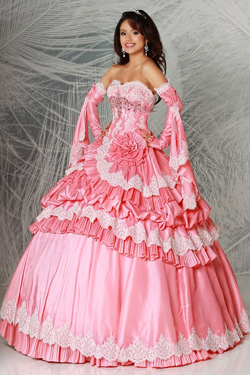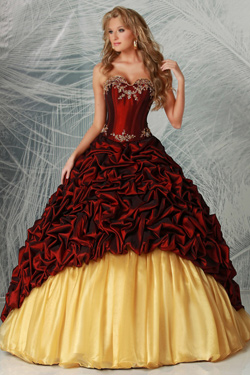 Cinderella had the dress and Sleeping Beauty had the rose. Put them together and you know they would want to be part of the court at the Tyler Rose Festival. See the dresses, finery, and pageantry that is the phenomenon of Texas debutante balls with examples from the Tyler Rose Festival and other local cotillions and events.
Head east to Dallas for a tour of the Philips Entertainment-Vari-Lite manufacturing facility. Take advantage a rare opportunity to go further behind the scenes and see how it all gets done in product development and manufacturing. See what it takes to get a product from page to stage. See how many people it takes to make this successful company run and how they do it. Attendees might get to meet some of the engineers and provide input for the next Vari-Lite products or even get a sneak peek at "the next best thing to be hit the market."
How to Tesseract, what to do about the Dark Thing, how to transform a centaur onstage and then make it fly, how to create "thought bubbles" in tempo--learn all this from the Fort Worth Opera design team's discussion and demonstration of theatre technologies, both new and old, used to solve the production challenges of A Wrinkle In Time, the 2015 world premiere of Libby Larson's new opera based on Madeleine L'Engle's 1962 science fiction fantasy novel.
Discuss the strategic challenges and mission intent of theatre companies and educators who build their foundational practices on works that focus in social messages. Learn about the cultural aesthetic and social mission of Cara Mía Theatre Company focusing on its premier production of Crystal City in 1969. Cara Mía filled a void in the Dallas-Fort Worth Arts Community by becoming the first local theater to focus on the Mexican-American experience. Learn about the challenges and logistics of mounting an original production based on an original script that took few liberties within the context of real events and living historical characters as collaborators.
Stroll a few blocks north of the convention center and tour two of Fort Worth's downtown theatres. Wonder at the grandeur and complexity of Bass Performance Hall. See Circle Theatre's new all-LED lighting system. Afterwards, shop, dine, drink, and dance before heading to the convention center for more of conference programs.
Plan to arrive early in Fort Worth for comprehensive tours of the four theatres in one of the most diverse arts districts in the country. The Dallas Arts District, sitting on 68 acres of prime downtown real estate, is home to Dallas' most significant cultural landmarks. Wear comfortable shoes and clothing, and bring a camera to take FOH and BOH tours of Winspear Opera House, Wyly Theatre, Dallas City Performance Hall, Meyerson Symphony Center, Annette Strauss Square, and Sammons Park. Transportation will be provided from Fort Worth. Lunch will be provided and is included in the price of the tour.
Take an architectural tour of some of the finest museums in the world, designed by some of the finest architects in the world. Go behind the scenes of Kimbell Art Museum (architect Louis L. Kahn; expansion architect Renzo Piano), Modern Art Museum of Fort Worth (architect Todao Ando), and Amon Carter Museum of American Art (architect Philip Johnson).
What is inside the special mind that created Tuna, Texas and the whole Tuna series? Hear what Jaston Williams, the co-creator of Greater Tuna, A Tuna Christmas, Tuna Does Vegas, and Red, White, has to say to a room full of technical and design professionals. Along with Joe Sears, Mr. Williams created more than 20 unconventional residents of Tuna, the "third smallest town in Texas". In fact, Greater Tuna earned the distinction as the most produced play in the United States by 1985, only four years after its premier. Mr. Williams will talk about the development of the Tuna series and how the technical team – especially costume designer Linda Fisher – helped create the visual world of the characters and the show.
In recent years, Williams has stretched his writing wings to include several auto-biographical works: I'm Not Lyin' (2003), Cowboy Noises (2004), Camping with Gasoline (2012), and his most recent Blame it on Valentine, Texas that premiered at Galveston's Grand 1894 Opera House (2013). If that were not enough, Williams also has the book for a new musical and a novel in the pipeline! His work and writing has been described as lyric, sensitive and open and he continues to engage audiences throughout the United States.
When we gather in Fort Worth in March, all y'all (that's plural for y'all) are gonna be welcomed by Jaston Williams who cheerfully states "I love Texas and I love talkin' 'bout Texas!" Enjoy the Keynote Address by a true Texan and one of Texas' best storytellers!