News From
Contributing Members
H & H Specialties: Curtain Controller is EZ!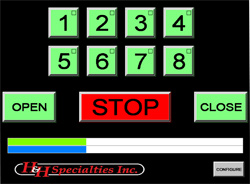 H & H Specialties introduces EZstop, a user-friendly, easily programmable, 10-stop curtain machine controller.
Programming the eight intermediate stops on the seven-inch color touchscreen remote control is similar to an automobile radio--it's EZ. Jog the curtain to the desired location, press the button of the desired position, and hold until the indicator light flashes and the position is set. There are mechanical limit switches for end-of travel positions and an automatic coast offset for position accuracy.
The EZstop is a factory-installed option for all curtain machines manufactured by H & H Specialties. The option must be ordered with the curtain machine and integrated at the factory. The curtain machines equipped with EZstop may also be controlled by a third party front end with up to 99 individual EZstop addresses.
EZstop is the ideal solution for viewing rooms with multi-format projection, acoustic curtain tracks with multi-stop requirements, and any application where bi-directional, multi-stop control of a curtain machine is desired.
Made of rugged, all-industrial components. EZstop can be operated independent of the touchscreen with pushbuttons or third-party front end. The non-volatile memory retains all data during power failure. and the position programming is password protected.
InterAmerica Stage, Inc.: McAfee Named Safety Director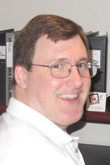 Eric McAfee was recently appointed director of safety at InterAmerica Stage, Inc. (IAStage) of Sanford, Florida, a theatrical rigging and specialty equipment company.
In addition to maintaining and updating the company's safety program, Mr. McAfee will work on product quality control, while helping out in sales and project management as needed.
Rose Brand: There's a Fabric App for That
Rose Brand recently  launched its Fabric Finder ColorApp, now featured on RoseBrand.com. The application allows quick and easy access to the needed fabric out of nearly 1,500 choices.
Search fabric by color, type, width, opacity, sheen, price, flame retardation, or any combination...
Once the fabric attributes are selected, a set of fabric swatches matching the criteria is presented. Scrolling over the swatches presents summary information about each fabric. Clicking on a swatch takes the user to the product page for more information about the fabric, to order a sample, or to order yardage.
Users can try the application at bit.ly/1egvcjO. Comments are welcomed at info@rosebrand.com.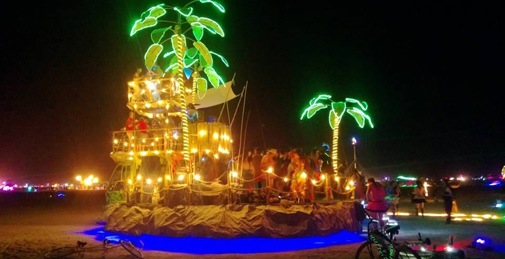 Meyer Sound: To Feature Products, Present Demos at ISE
Meyer Sound  will introduce two new products and take part in several presentations at Integrated Systems Europe (ISE) 2014 February 4 to 6 in Amsterdam, the Netherlands.
The company will introduce the self-powered LYON linear sound reinforcement system, an addition to its LEO Family of linear loudspeaker systems. With a lighter, more compact package, LYON extends the advantages of highly linear self-powered systems to a broader range of venues and applications. LYON linear line array loudspeakers are available in two versions: the LYON-M main line array loudspeaker and the LYON-W wide-coverage line array loudspeaker.
The Galileo Callisto 616 AES primary array processor, a powerful hardware and software solution for driving and aligning Meyer Sound loudspeaker array systems, will also be displayed at ISE.
As part of the InfoComm education program, Jeff Koftinoff, embedded systems and signal processing architect, will present "Deploying Large Scale AVB Networks" on February 6.
On the AVnu Alliance pavilion, AVB-capable products from Meyer Sound, Avid, and Extreme Networks will be featured in a demo to show the power of AVB interoperability in a live sound environment.
ETC: Company Activities Include Product App, Norway Theatre, Office Reopening
ETC recently introduced a new computer application, provided products to refurbish a theatre in Norway, and reopened its East Coast office.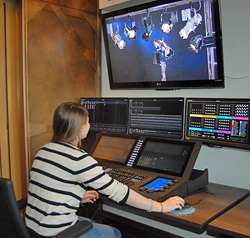 The company created the ETC Product Portfolio, a digital application available in a desktop format and for iOS and Android tablets, that gives instant access to datasheets, application sheets, brochures, and other documentation for all ETC products. With all of the information in one place, organized by product type, the Product Portfolio is a time-saver for end-users. The Portfolio allows users to easily print and share documents, and when used online, provides alerts to new or updated documents.
To learn more about ETC's Product Portfolio, and to download the app, click here.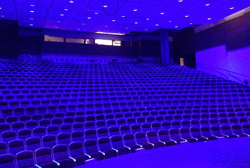 When Ibsenhuset Theatre in Skien, Norway, was about to undergo a complete refurbishment, the technical managers looked for new lighting fixtures and controls that could take the theatre well into the 21st century. They ended up specifying over 100 ETC Selador Desire LED luminaires, along with two different – but connected – ETC Unison control systems.
On December 11, ETC celebrated the grand reopening of its East Coast office in New York City. More than 250 lighting and rigging experts attended ETC's annual holiday open house, where they got the first look at the interior design and tested out the office's new, high-tech product labs.