Commissions
Lots of Fun, Information Offered at the Beach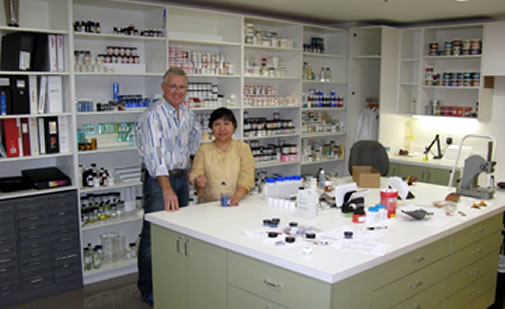 As the leaves begin to turn vibrant colors, the Costume Design & Technology Commission's thoughts turn to... the beach!
Prepared for the Zombie Apocalypse? Have a disguise ready? If not, then come to the session Dentures and Contacts for Stage and Screen! There is nothing like a good, diseased eye to fool those silly undead!
Pop Quiz: Which was named first the swimsuit or the island? And what did the bathing beauties of the Victorian Era wear? These questions and many others will be answered in Back to the Beach: A History of Swimwear.( Extra points if you know which movie the bikini was first featured in... think 007!)
A Project Runway aficionado? Want to print fabrics just like Mondo and Gretchen? Digital Painting and Fabric Printing will give the information and techniques needed to create prints (HP TouchSmart PCs not included).
Love watching classic movies and musicals? If so, then the work of the late Lucinda Ballard is probably familiar. She is an Oscar-nominee for A Streetcar Named Desire and two-time Tony Award-winner designer for the original Broadway productions of The Glass Menagerie, Cat on a Hot Tin Roof, Annie Get Your Gun, and The Sound of Music. Come and listen to the words of wisdom she has bequeathed to future designers!
Perhaps music is the focus of bliss and there are dreams to design for the likes of Katy Perry and Lady Gaga. Learn how to add wiring and fiber optics to those fabulous designs. Join Cyber Costume: Electronics in Design and the sky's the limit!
Don't forget that the Long Beach 2012 Conference & Stage Expo is right down the road from Los Angeles. The Make-up and Wig Tour of LA is being offered as a Professional Development Workshop. Make sure to wear comfy (and stylish) shoes.
These are just a few of the great topics, sessions, and workshops that are available this year at the Conference. Be there! (Swimsuits optional.)