Commissions
Leadership Changes for Management Commission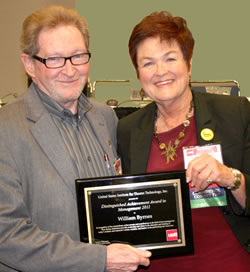 USITT's Management Commission has realigned its structure for the upcoming year. Carolyn Satter is stepping down as Co-Commissioner for Programming, and was thanked for her service to both the Commission and the organization during the 2011 Annual Conference in Charlotte.
Sherry Wagner-Henry is also stepping aside as the Vice-Commissioner of Arts Management to focus on her responsibilities with the Board of Directors. She will take office as Secretary of USITT on July 1. Filling her role is Christopher Montpetit, who runs the Theatre Management Program at the University of Alabama.
During the Annual Conference, the leadership and members of the Commission wanted to make sure there is a focus at all levels of management, so the Management Commission will re-institute the Vice-Commissioner of Production Management, a post which will be filled by Neil Kutner, production manager at BAM.
Other members of the Management Commission's leadership who will continue their service include: David Stewart, Co-Commissioner for Programming; Tayneshia Jefferson, Vice-Commissioner for Stage Management; Jay Sheehan, Vice-Commissioner for Entertainment; and Cameron Jackson, Vice-Commissioner for the Stage Management Mentoring Project.