News & Notices
Announce Election Slate for 2012
The USITT Nominations Committee, charged with bringing qualified candidates forward for consideration by members, has announced its slate for the 2012 election cycle.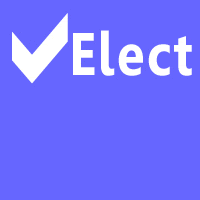 All those elected will serve three-year terms starting July 1, 2012. USITT's membership has the opportunity to add names to the slate by petition until September 1. Balloting will be held later in the fall with results announced in January.
The following individuals are proposed for positions which will be up for election:
Vice-President for Special Operations: Dan Denhart, Adam Klein, or Michael Murphy

Vice-President for Communications: Mark Shanda

Vice-President for Members, Sections & Chapters: Martha Marking

Vice-President for Programming: Tom Hackman

Treasurer: Dan Culhane
Members will be asked to select six members for the Board of Directors. Nominees are, in alphabetical order: Kasey Allee-Foreman, Bill Browning, Paul Brunner, Alessia Carpoca, Jack Feivou, Mitch Hefter, Raymond Kent, Michael Mehler, Brian Reed, Linda Pisano, Carolyn Satter, and Tom Young.
Additional names may be placed on the ballot by a petition supported by no fewer than 50 member signatures. Additional nominations need to include written approval of the nominee, a brief biographical description, and a position statement. Petitions for additional nominations for each elective office may be conducted electronically.
To file an e-mail petition, confirm the willingness of the individual to stand for election; collect the names of at least 50 current USITT members who support the nomination; and send an e-mail by September 1 to Sherry Wagner-Henry, incoming Secretary/Nominations Committee Chair, at swh@umn.edu. It should include the supporting documentation including the name, membership number, and e-mail address of those signing the petition.
Petitions may still be filed on paper and mailed to Mrs. Wagner-Henry at USITT, 315 South Crouse Avenue, Suite 200, Syracuse, NY 13210. These must be received in the USITT office no later than September 1.
Voting this year will again use an online system, with its secure electronic process for e-balloting. This allows all members to participate in the election process easily and conveniently. Paper ballots will again be available for those who request them or are unable to use the electronic balloting process.
By voting, members invest in the future of the Institute.