Commissions
One Person's Trash...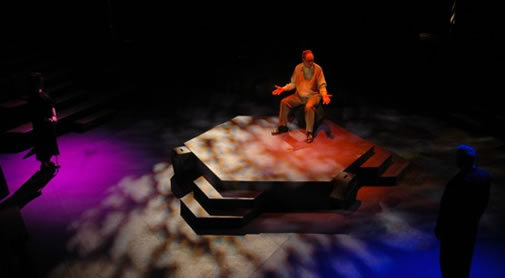 "I want it to [insert absurd request here] on stage." This is a relatively common phrase that designers and technicians hear from directors and other designers, especially when it comes to the realm of academic theatre. Educators ask students to think and work outside the box, to challenge them, broaden their horizons and let their minds run free. This can lead to some very bizarre, absurd, and downright impossible requests. Some attempts are made to put them on stage running the risk of looking cheap; other ideas are turned down outright because they are unaffordable.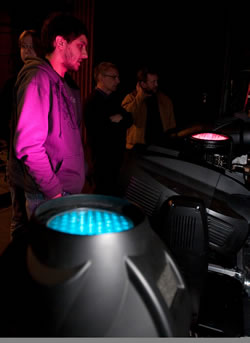 There are several places where things can be obtained very cheaply, free, or be borrowed.
Many states and state institutions have a surplus department where items being phased out or replaced are sent. It is still "owned" by the government so it cannot just be offloaded. Many surplus departments have a way of selling off their inventories at a reduced price either at a large auction held a few times a year, through online listings, or at a designated sale.
Many states have waste exchange programs set up to intercept waste heading toward landfills. Instead of waste going straight to a landfill, a database is created and people can usually, for free, obtain things that are waste to some but gold to others (fabric end rolls, demolition lumber, old furniture, hardwood off-cut). A directory of state waste exchanges is available from the EPA.
Contact a manufacturer or dealer. They know that educational institutions may not have the capital to outright buy the latest technology. Many have educational outreach programs which try to give students the ability to work hands-on with fixtures that may not normally be available to them. Contact a manufacturer's representative to get more information on individual programs.
Talk to the other schools (colleges, technical schools, and high schools) to see if they have what is needed. Not only may it save time and money, it opens new networking opportunities for students.
Local Habitat for Humanity Re-Stores, Goodwill, or Salvation Army outlets may be willing to loan items. At Coe we work with the local Re-Store in Cedar Rapids. If a piece of furniture that is in their stock can be used, they lend it and, as long as it comes back in as good or better condition, it doesn't cost anything. We also swap consumables, such as trading paint that can't be used for other items that are needed. Similar stores may also agree to swap items.
Educators are charged with educating students to be theatrical designers and technicians. Why not kill two birds with one stone by allowing students a freer set of reins for design, in addition to showing how they can obtain things once it becomes their responsibility? At Coe, this works as a great tool, where the students can learn what, where, and from whom they can obtain things. Share ideas for other resources at jzivic@coe.edu. For more on sustainable production, see the spring 2011 issue of TD&T.