News From:
Contributing Members
Rose Brand: Fabric Widest on Market, Blog Winners Named
Rose Brand's new fabric, Trevira Muslin, is 32 feet, 9 inches wide making it the widest flame retardant muslin on the market. This IFR Fabric is ideal for cycloramas and backdrops and is sold exclusively at Rose Brand or call a Rose Brand sales representative for more information.
Gilbert Monroy was the fifth winner of Rose Brand's How Did You Do It? Blog Contest. The contest asks Rose Brand customers to submit a picture of a project or production they have worked on and describe how they created it. Mr, Monroy submitted photos of aluminum frames he built to make the process of hanging stretch shapes easier and quicker. Church on the Move won the sixth Blog Contest. The entry explained how they created moving scrim panels. The pictures and explanation of how they did it can be found on Rose Brand's blog site.
Those interested in the next Rose Brand Blog Contest can visit bit.ly/RB-Facebook for more information on how to win.
ETC: New Lighting Fixtures, Controllers Featured on Websites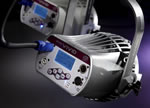 ETC is again pushing evolution in the lighting world by introducing a range of new, groundbreaking fixtures. The new fixtures – Selador Desire LED luminaires, Source Four Fresnel, and outdoor Source Four XT – advance ETC's mission of enhancing the artistry and functionality of light. They are featured on a new micro-website at www.layersoflight.com.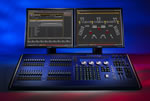 ETC's Congo control family just got a little bigger with the new addition of the Congo Kid lighting console. The Congo Kid controller puts the Congo line's powerful software within reach – and within budget – for smaller venues that use conventionals, LEDs, scrollers, moving lights and media servers. For more information on the console, visit www.etcconnect.com
Creative Stage Lighting: Slates Open House Sites
Creative Stage Lighting has announced the latest dates in its touring Open House series.
Hosted with the help of CSL Dealer Members, CSL Open Houses bring the latest lighting and entertainment technology direct to CSL's Dealer Network, providing an opportunity for Dealer Members to demonstrate new products to their clients.
Lighting and theatrical equipment to be shown include products from Avolites, Compulite, JB-Lighting, Wireless Solution, Robe Lighting, Color Kinetics, and VMB.
For more details, including an up to date schedule, go to www.creativestagelighting.com/openhouses.