Commissions
Technical Production Offers Sessions, Workshops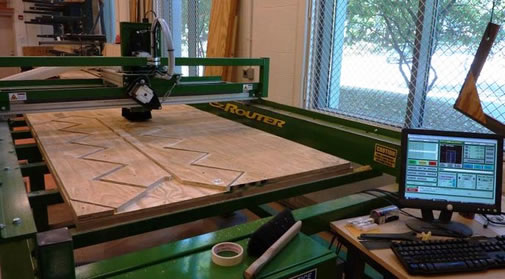 The Technical Production Commission will offer another wide range of sessions for the 2011Charlotte Conference & Stage Expo.
The Physics of Theatre Project will apply Kinematics to help describe the motion of scenery and provide answers to common questions such as "How fast does it need to go?", "How much wing space will it take to get it up to speed?" A panel discussion entitled Production in the Classroom, Classroom in the Production will discuss the enduring challenge of integrating production work into the classroom, and vice versa, and the academic workload. Using Microcontrollers in Production: the little chips that can solve big problems will exhibit methods to use low-cost microcontrollers to solve problems in scenery automation and special effects. Speaking of low-cost options, a session on stock platforms will reacquaint participants with budget-conscious platforms approaches and help them put their money where it can do the most good.
A guest fire marshal in, Be Your Own Fire Marshal, will present information concerning fire safety in theatre and recommend ways to communicate with a local fire marshal in order to make him your ally. If CAD is your thing, parametric modeling design techniques are already embraced in general industry, and Dan Lisowski and Randy de Celle will demonstrate AutoDesk Inventor as an invaluable tool in 3D mechanical design.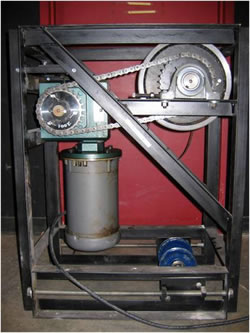 There are two exciting Professional Development Workshops. Automation Systems at UNCSA is a two-day hands on workshop designed for the beginner or intermediate theatre technician who wants more exposure to motors, encoders, drives, and control systems. Major suppliers will demonstrate their current automation equipment. CNC Router and Plasma Operations is a one-day hands-on workshop that will take participants through CNC setups and operations for theatre. Attendees will have detailed instruction with a ShopBot CNC router, as well as CNC Plasma Torch operations. Both workshops are hosted at the University of North Carolina School of the Arts.
Tech Expo 2011 will be part of Stage Expo, and don't forget to pick up a 2011 Catalog. To suggest a session idea for the 2012 Annual Conference & Stage Expo, submit them to Paul Brunner, Vice-Commissioner for Programming for the Technical Production Commission, at pbrunner@indiana.edu.