News From:
Contributing Members
ETC Introduces Pearl, Releases New Application

Electronic Theatre Controls (ETC) introduced the Pearl luminaire as the newest member of its Selador Series LED line at LDI 2010. Pearl provides a carefully chosen mix of warm white and cool white LEDs that can be adjusted to output just the right color temperature of white light -- for the eye or the camera.
Developed at the request of video-lighting directors, Pearl units were used at press events in conjunction with this year's Emmy Awards.
For more information on Selador Pearl, go to www.etcconnect.com/pearl.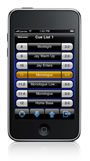 ETC also released a new application – the iRFR Preview – a companion to ETC's standard iRFR application. Available now for free download from the Apple iTunes store, the iRFR Preview allows users tomonitor active cue playback by connecting to an Eos, Ion, or Element lighting control console from an iPhone, iPad, or iPod.
To download the iRFR Preview application, search for Electronic Theatre Controls in the iTunes store.
Daktronics Announces Rebranding of Vortek Division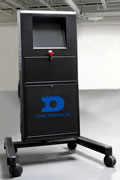 Daktronics announced the rebranding of its Vortek rigging division to Daktronics. Daktronics Inc. has dominated the scoring and digital display industry for decades and acquired Hoffend & Sons, Inc. of Victor, New York in 2006 and rights to Vortek products. With that purchase, Daktronics expanded its product offering with sophisticated rigging systems for theatres, auditoriums, and arenas.
Vortek's current website (www.vortekrigging.com) will become www.daktronics.com/rigging. Vortek will remain as the product name for Daktronics hoists.
Rose Brand Sponsors Career Seminar
The Prominent Women in the Arts Seminar, featuring Tony-nominated composer Jeanine Tesori was held November 16. The seminar, held at The Academy of the Holy Angels in Demarest, New Jersey was to build awareness of different career paths in the arts featuring women from all arts disciplines. Rose Brand was an event sponsor.
Featured speakers include, in addition to Ms Tesori, Melinda Geter, production manager at Rose Brand: Lisa Cline, director of project management at PRG Scenic Technologies; Laurie Cohen, operations director at Scenic Arts Studios; Jennifer Colombo, associate scenic designer at Eight Hands High.
Wenger Offers Discounts
It's time to strike up the music because right now great discounts on the kinds of Wenger staging decks needed for the upcoming performance and competition season are available. In fact, the Versalite, Trouper, Stagehand, and Upper Deck staging systems are all on sale.
Wenger's buy more, save more deck discount is good from through December 15. Orders must ship before December 31. Read more at www.wengercorp.com.