News & Notices
Elite '16 Provided "Experience of a Lifetime"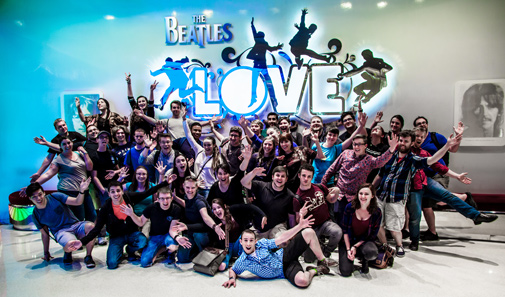 USITT's sixth annual Elite Training weekend in Las Vegas brought 40 student and early career members to learn from top industry trainers in sound, rigging, automation, projection, and stage management. Elite 16 took place at the Cirque du Soleil Training Center May 19-21.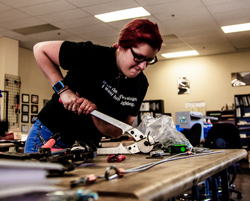 Eight students in each discipline spent three days immersed in hands-on training with professionals and equipment provided by USITT partners Cirque du Soleil, Meyer Sound, CM Entertainment Technology, Theatrical Concepts Inc., Silver State Wire Rope & Rigging, Tait Stage Technologies, and Nicopress.
The students also saw the Cirque shows The Beatles LOVE, KÁ, and O, and got behind-the-scenes tours of the venues courtesy of Cirque.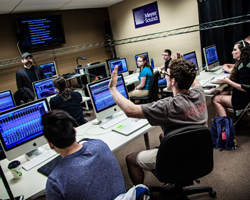 "I'm still trying to process all the amazing information that I've received during the Elite Training," wrote Veronica Nijensohn, who trained in stage management. "It was an experience that I will never forget."
"I would like to thank you for the wonderful training you provided me and my fellow USITT members," wrote Zack Bowen, a sound trainee who previously attended Elite Training in projection.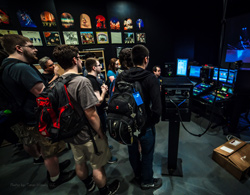 "I had a lot of fun learning about D-mitri on the sound track, and hearing about the projection training this year and comparing it to the projection training I received last year," he added. "Of course, getting comp tickets to the Cirque shows and seeing some of them backstage before hand is a once in a lifetime experience that you have provided me a second time, and I cannot thank you enough."