News From
Regional Sections
Northern Boundary Section News
USITT's Northern Boundary Section has a new chair, Corey Shelsta, who introduced himself in a column for the Northern Boundary News May 2016 issue.
The issue also contained enthusiastic reviews of USITT 2016 from four students who attended with help from Northern Boundary scholarships – Christopher Schneider, Elsa Larsen, Becky Raines, and Emma Downey. Read the newsletter here.
Northern Boundary also offers an upcoming safety training opportunity: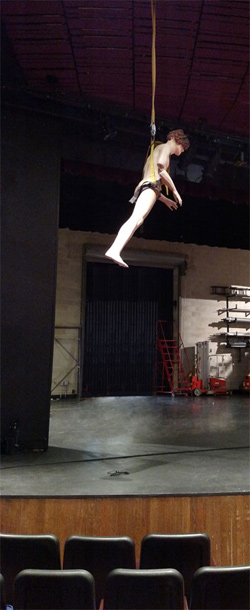 Competent Person Fall Protection in Theaters --
Two-Day Training at Carleton and St. Olaf College Theater Spaces
August 25 & 26, 2016
Led by Campus Safety, Health, and Environmental Management Association (CSHEMA)
The training will allow individuals to better recognize, evaluate, and develop controls for the types of hazards that exist in many theater venues and operations. The training is based on the ANSI Z359.2 - 2007 (Minimum Requirements for a Comprehensive Managed Fall Protection Program) Competent Person criteria and Fed-OSHA 1926.503(a) Fall Protection Standard for the Construction Industry. 
Participants can expect two full days of training starting at 8:30 a.m. on August 25. Registration includes all course materials and lunch on both days.
More info here.
Upstate New York Section News
USITT's Upstate New York Regional Section has a new website. Check it out at upstateny.usitt.org.