News & Notices
Billington to Receive First Mentor Award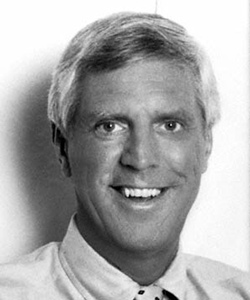 Lighting Designer Ken Billington will receive the first Wally Russell Mentor Award at the Cincinnati 2015 Conference & Stage Expo.
Several people nominated Mr. Billington for the award, established last year by USITT and the Wally Russell Foundation. It recognizes generous mentorship by an entertainment industry professional.
The award is named for the late Wally Russell, a beloved figure in lighting and theatre technology who helped many young colleagues get their start. USITT will present it Friday, March 20, as part of its Distinguished Achievement Award Winners in Conversation, followed by a meet-and-greet reception.
Mr. Billington is principal designer and owner of KB Associates, Inc., a New York lighting design and production firm. In the last 30 years, he has designed 98 Broadway shows including 2014's Act One. He has seven Tony Award nominations and won the 1997 Lighting Design Tony for Chicago. His designs have enhanced many acclaimed opera, dance, and concert productions. For 27 years he lit the Radio City Music Hall Christmas Spectacular.
According to his fans, some of his most appreciated work has been hiring young assistants, teaching them to be great lighting designers, and helping launch their careers.
Jason Kantrowitz, a lighting designer with 25 Broadway credits and a lineup of Disney and Las Vegas spectaculars, called Mr. Billington "one of the greatest theatre mentors of our time."
"After beginning his career under the mentorship of Tharon Musser, Ken has always followed the age-old tradition of nourishing young talent, spreading his wisdom and experience, and prompting young people to think in new ways," Mr. Kantrowitz wrote. "He has guided countless lighting designers, but he has also been a brilliant influence on so many set designers, costume designers, stage managers, technical directors, managers, manufacturers, sales teams, directors, and choreographers … He is truly a guiding force in our industry."
Another successful lighting designer, Anne E. Mills wrote, "Ken often jokes about attending 'Musser U.' I like to tell others that I am a proud graduate of KBU."
"Ken hired me right out of grad school with very little professional experience," she wrote. "He made me an integral part of his office, exposed me to the world of Broadway shows, mentored me through acquiring my union card, and generally nurtured my career into becoming the best professional that I could be."
Anne Valentino, Eos product line manager for ETC, said she has relied on her former mentor to test every lighting desk she designs. "He is legendary," she wrote. "And the work that we have done has impacted desks across the industry."
In a 2008 Playbill interview, Mr. Billington said, "I always wanted to be an artist, but I couldn't paint. So I paint with light. I don't use brushes; I use electricity."
For more info on Mr. Billington, see his website, www.kbany.com.