News From
Contributing Members
Rose Brand: Micallef Joins Sales Team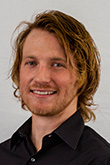 Julian Micallef joins the inside sales team at Rose Brand in the company's Los Angeles office. His diverse professional background includes over six years in technical theatre and design, event production, and property management.
Prior to relocating to Los Angeles, Mr. Micallef was a technician for Beach Blanket Babylon, a staple of San Francisco culture that has been running for 40 years. Through his experience in theatre, he has learned many skills including scenic installation, stage management, and projection setup. He has extensive experience working with live performance, special events, festivals, film and music projects, and entertainment productions.
He has a BA degree from the University of San Francisco where he was a double major in philosophy, and performing arts and social justice.
Meyer Sound: Yavapai College Installs MINA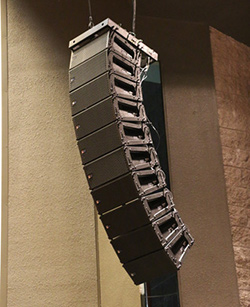 To meet the growing demand for high-profile artists and productions in Prescott, Arizona, the 1100-seat Yavapai College Performing Arts Center (YCPAC) installed a versatile Meyer Sound MINA line array loudspeaker system as part of a major renovation.
Since YCPAC's re-opening, MINA has supported productions from Peter Frampton, Magic of Motown, and the Senegal St. Joseph Gospel Choir to the Manhattan Short Film Festival.
"With the new MINA arrays, the YCPAC has an amazing system for live performances, with even coverage throughout the entire venue," says Tom Aldridge, YCPAC presentation technology manager. "It sounds great, and meeting the requirements on a tech rider is greatly simplified. When people find out we're running a Meyer rig, everything gets a bit easier."
The system was designed and installed by Chandler, Ariz.-based TPI.
More information is available at 510-486-1166; fax 510-486-8356; winnie@meyersound.com; or www.meyersound.com. Become a fan of Meyer Sound on Facebook.
ETC: Eos Ti Brings Autistic World of The Curious Incident to Life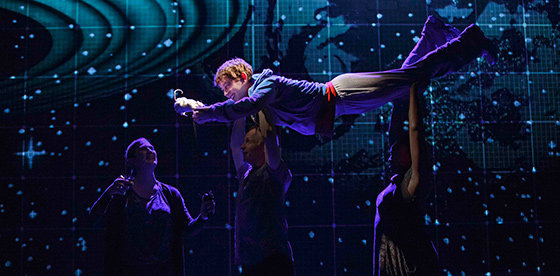 Originally an internationally best-selling novel, The Curious Incident of the Dog in the Night-time made its stage debut in London at the National Theatre and has since made its way to Broadway. The production, called one of the most fully immersive works to ever wallop Broadway, relies heavily on pixel-mapping technology and uses an ETC Eos Titanium (Eos Ti) lighting system.
The show follows the story of Christopher, a 15-year-old autistic boy who attempts to solve the unexpected murder of a neighbor's poodle. Lighting designer Paule Constable faced a unique challenge: interpreting Christopher's subjective sensory experiences into something the audience could experience. To bring Christopher's acutely attuned reality to life on stage, the show's creative team turned the Barrymore Theatre's stage into a sort of magic box, whose walls are made of individual square pixels to create a visual representation of Christopher's inner reality.
The lighting rig was equipped with a handful of Source Four ellipsoidals for subtle profile light, as well as several Source Four Revolution automated fixtures for the controlled tungsten, all of which were run from an Eos Ti lighting desk. Ti's Magic Sheets help keep the show's technical elements organized in a visual structure that saves time and hassle. One strength of the Eos Ti lighting desk is its ability to be flexible without sacrificing power. Ti's mappable macro keys were an essential time-saving tool when it came to programming The Curious Incident.