News & Notices
Cleveland's PlayhouseSquare Wins 2015 DeGaetani Award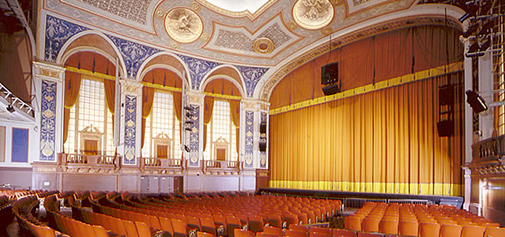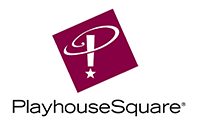 PlayhouseSquare of Cleveland, Ohio, will receive USITT's Thomas DeGaetani Award at the 55th Annual Conference & Stage Expo in Cleveland.
PlayhouseSquare is a non-profit that rescued and renovated five historic theatres, and operates 10 performance venues in downtown Cleveland.
Jeff Gress, Chair of USITT's Ohio Valley Regional Section, said the section nominated PlayhouseSquare and Art Falco,its president and CEO, "for their stewardship, vision, and service to the greater community."
The award, named for USITT's first president, recognizes an individual or organization for outstanding contributions to the performing arts in a specific region of the country. Playhouse Square Production Director Robert Mingus will accept the award during the Conference's opening ceremonies on Wednesday, March 18.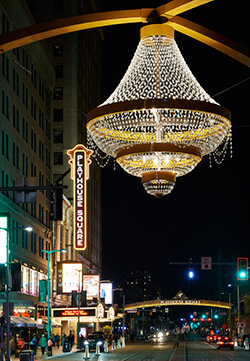 PlayhouseSquare began in 1972 as a grassroots effort to rescue two crumbling 1920s theatres – the Ohio and the State -- from the wrecking ball. Local organizers formed a foundation that staged fund-raising performances and organized a successful $40 million capital campaign to renovate and reopen those theatres and three other 1920s theatres over the next two decades.
This led to a downtown revitalization and created the nation's largest performing arts center outside New York City. PlayhouseSquare manages 10 performance spaces that house five resident companies, draw more than 1 million people, and contribute over $43 million annually to the area's economy.
PlayhouseSquare also has formed a local development corporation that owns 1.6 million square feet of office and retail space in Cleveland and developed the 205-room Wyndham Cleveland Hotel. It has become a leader in arts education, creating the nationally acclaimed Partners in Performance bus subsidy program that has brought 60,000-plus students to shows since 2009.
Its theatres range from 150 seats to 3,200, with recent shows ranging from the Cleveland Play House production of Vanya and Sonia and Masha and Spike to Great Lakes Theater's Dial 'M' for Murder to Cleveland Comedy Jam, the touring production of Pippin, and Hal Holbrook in Mark Twain Tonight.
"Supporting diverse artists, from emerging dance and music to Broadway classics, PlayhouseSquare presents the full range of American theatrical production," Mr. Gress said. "PlayhouseSquare has become a model in financial sustainability in service to excellence in artistic creation."
For information on PlayhouseSquare, visit www.playhousesquare.org.