The Last Word:
'Why?' Inspires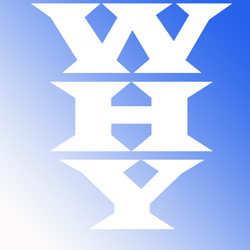 This year's Fort Worth 2014 Conference & Stage Expo was based on the concepts of inspiration and innovation. I can think of no better place to get inspired than USITT. Each year when I leave the conference, I feel recharged and inspired to be a better teacher, leader, and human being. I am constantly amazed by the ability of my colleagues and students to inspire me. Nowhere was this more evident than at the session Why, Not? How to Stage Manage.
This was not a session on the nuts and bolts of stage management; rather why we choose to lead and manage in the manner we do. We can learn how to take notes, create paperwork, and run rehearsals, but as the session leaders and Stage Management Mentors Antonia Collins (Royal Welsh College of Music and Drama in Wales) and Michele Kay (University of Cincinnati, College Conservatory of Music) stated, until we ask why, we are doing ourselves a disservice.
So much information about human relationships and connections were thrown at me during the session that I couldn't write them down fast enough. I wasn't alone because, as the session ended, students and professionals rushed to the stage seeking additional advice and inspiration. After the session, both leaders challenged us to get honest with ourselves and truly look at why we lead and manage.
Some of the most important concepts discussed are:
The human connection is the essence of our work.
Lead with your heart; be fair and treat people with respect.
Be a reflective learner.
Hold yourself accountable for your actions.
But one particular quote left me a changed person, and I believe it embodies the true essence of what USITT is all about: "The candle loses nothing when lighting another candle." We are here to help nurture, guide, and teach one another in each encounter. I believe using this information and taking advantage of the membership will help make us all better teachers, leaders, students, and human beings.
Are you ready to inspire? You never know when it may be your turn to light someone else's candle, but when it is, remember that you will lose nothing in the process. Thank you USITT for your innovation and inspiration. I can't wait to see what's in store for us in Cincinnati.