News From
Around the Institute
Lose Something in Forth Worth? We Might Have It
Did you lose something at the Annual Conference? The lost and found items from the USITT onsite Conference Office are now in the Syracuse office. Call Shannan at 800-938-7488 ext 101 and claim your keys or other missing items.
An Interesting Case of Recycling
USITT Fellow Ken Vannice had a bit of fun with his badge when USITT "returned" to Fort Worth after an almost 20-year absence. Ken found, and wore, his 1996 credentials – but he tucked them into the back of his badge holder. The silver star sticker indicated he paid for a banquet ticket, something that was not necessary in 2014 when everyone was invited to an indoor and outdoor celebration to close the Annual Conference.
Congrats to Three at Schuler Shook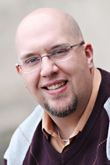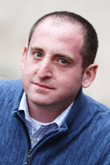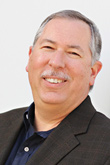 Three theatre planners at Schuler Shook were promoted to new roles within the American Society of Theatre Consultants (ASTC) at the organization's annual business meeting held March 29 in Fort Worth, Texas.
Christopher Sprague, a project theatre consultant with Schuler Shook, was promoted to full membership with the society. A practicing theatre consultant for more than seven years, he has numerous projects to his credit. He also remains active in designing production lighting, recently designing the lighting for the 20th Anniversary of Dance at Ohio Northern University. His background includes positions at Houston Grand Opera as associate technical director, safety manager and associate lighting designer, as well as theatrical lighting design work for Boston Lyric Opera, Skylight Opera Theatre, Houston Grand Opera, and New York City Opera.
Mr. Sprague is based in the Chicago office of Schuler Shook where his current work includes the Sarasota Opera Pavilion Building, Sarasota, Florida; Earlham College, Richmond, Indiana; University of Manitoba – Tache Hall Renovations & Additions, Winnipeg, Canada; and Northwestern University – Bienen School of Music New Building, Evanston, Illinios.
At the same meeting, Joshua Grossman, ASTC, was elected president of the ASTC. A principal in Schuler Shook's Chicago office, Mr. Grossman has served on the society's board of directors since 2009 and works to promote the field of theatre planning through involvement in PLASA and USITT.
Mr. Grossman is busy with projects for the DePaul University School of Music, Chicago; Roxy Center for Arts and Education, Clarksville, Tennesee; and The University of Chicago Lab Schools, Chicago.
Jack Hagler was re-elected to the ASTC board of directors. He is the partner in charge of Schuler Shook's Dallas office and has been a member of ASTC since 1994. He also served on the planning committee for USITT's Annual Conference & Stage Expo in Fort Worth, coordinating the local promotions effort for that event.