Conference & Stage Expo
Education Issues, Sessions Highlight Conference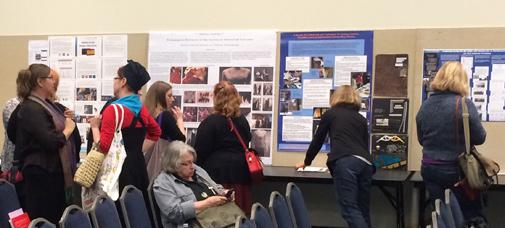 The Education Commission appreciates everyone who attended its sessions at the Annual Conference & Stage Expo in Fort Worth; making it a successful conference for the Commission.
Commission members thanked session chairs and panelists for their work and dedication in bringing together this year's numerous sessions.
The Education Commission has posted lots of information on its website including the final version of the Tenure and Promotions Guidelines.
The electronic session submission and voting process for this year's conference went very smoothly. Feedback should be sent to any Commission member so ideas and adjustments can be incorporated in the future. Proposals for 2016 sessions are now being accepted on the website.
The Commission is looking for digital copies of posters presented at previous poster sessions to create an online digital archive. E-mail submissions to David Navalinsky dnavalinsky@gmail.com.
The Education Commission seeks interested educators who are looking to contribute ideas for articles for Sightlines. Anyone with a tenure and promotion folder, published works are always a great addition. Submit ideas and contact information to Jonathan Allender-Zivic (jallenderzivic@gmail.com).