Conference & Stage Expo
New Animation Technology Focus of Session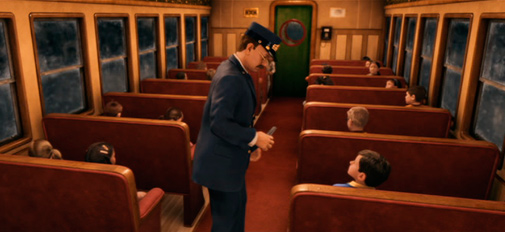 Feature film animation has long dominated the box offices for children. Stop Motion and Digital Animation: Moving Beyond Clay, a session planned for Forth Worth 2014 Conference & Stage Expo, will investigate how production designers, scenic designers, and artist teams create these iconic films.
Meet production designers, art directors, and character fabricators from Monster House, ParaNorman, Polar Express, Robot Chicken and the upcoming The Boxtrolls. The session's panel include Dan Field, Curt Enderle, Yvonne Boudreaux, and Norm Newberry. The session, co-chaired by Karen Maness and Tom Blesie, will be held on Thursday March 27.
Mr. Field has been creating puppets for stop-motion animation and live action performance for over 15 years. Since graduating from the University of Connecticut with a BFA in Puppet Arts, soon after landed a job in the Puppet Department for "MTV's Celebrity Deathmatch." His stop-motion fabrication career has encompassed television series, commercials, promotional videos, and independent films. He has also created puppets for live performance that have appeared in venues ranging from Broadway to a world tour with the musician Beck.
In 2005, he joined Shadow Animation in Los Angeles as the lead character fabricator for projects including, Moral Orel, Titan Maximum, and the Emmy Award winning Robot Chicken. This position allowed him to pursue his interest in the development of new techniques, and to research and implement the use of many new materials in puppet fabrication.
Hired at Starburns Industries as lead puppet fabricator on Anomalisa, a new stop-motion feature by Charlie Kaufman, he spent most of his time developing a system of 3D printed replacement parts for facial animation. He has expanded this exploration by studying 3D modeling while pursuing his MFA in Animation at Savannah College of Art and Design. He hopes to continue pushing the boundaries of animation, whether in a digital or traditional environment.
Mr. Field is now head of the character fabrication department at Bix Pix Entertainment where they are currently working on Tumbleaf, the first series for preschoolers being produced by Amazon.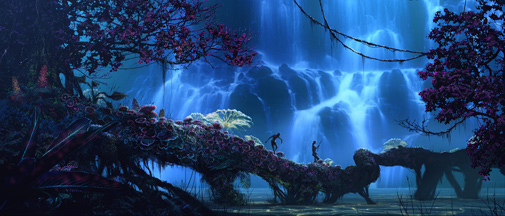 Curt Enderle started college as a pre-business major in Wisconsin and didn't really even think about a career in theatre until I received a scholarship from the theatre department. The financial incentive helped him to finish a marketing degree as well as a degree in theatre before a stint at graduate school at the University of Washington in Seattle ('87 - '90) brought him to the west coast and a position at the Oregon Shakespeare Festival in Ashland. As a design associate there (drafting and model building for the two resident scenic designers) his 'career' began rolling. He noted that his career 'path' has not been a very direct route – "I've tried freelance set design, went back to drafting at a theatre in Portland and then went back to freelance design work (and even moved furniture for an antique store in Portland when things were lean). But by ending up in Portland, I happened upon a 'hotspot' of stop-motion animation, a process of taking 24 pictures for each second of animation by minute movement of dimensional puppets. These puppets usually exist in a built miniature world. And I found my skills transferred to this new-to-me medium -- first doing sketches of the set designs for a Christmas special, then as a scenic artist on commercials.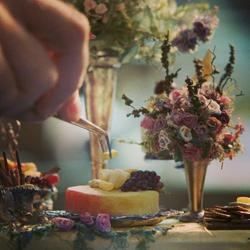 "Being in the right place at the right time, I joined a television series (Gary and Mike) being produced in Portland at what was then Will Vinton Studios (now Laika). I started as an assistant art director when production began, but we were shut down without airing any episodes. Eight months later we restarted and I became art director. We finished 7 episodes (for a total of 13) which all aired from January to April of 2001. While we were not renewed for a second season, I received an Emmy award for Outstanding Individual Achievement in Animation for my art direction of the Phish Phry episode of Gary and Mike."
Mr. Enderle taught scenic design, most recently at Whitman College in Walla Walla Washington, and continues to find work in theatre and opera as a scenic designer and in stop-motion animation as an art director for commercials. Since 2010 Curt has worked as a set designer for Laika's groundbreaking film ParaNorman, and has spent the past two years Art Directing for the soon to be released feature film The Boxtrolls.
Yvonne Boudreaux is a production designer for film, dance, and theater. She is currently art director on NBC's Revolution and just finished art directing on ABC Family's The Lying Game. She has production designed for Bob Byington's Harmony & Me, Mike Dolan's Dance With The One, and Kat Candler's Black Metal which was well received at South by Southwest film festival and Sundance in 2013. She has art directed and built sets for PBS's War of the Worlds and many commercials produced all over Texas. Also, Yvonne served a as set designer on Robert Rodriguez's Machete and Laika's ParaNorman.
She started in architecture and combined her dance background with her architectural skills by designing dance installations for dancers and choreographing movement to suspend and defy gravity on her structures. Her structures allowed dancers to integrate with a cage wrapped in fabric, suspending a ballet on the wall, and flying under a bridge, which were all part of The Cohen New Works Festival in Austin, Texas.
This adventure lead her to designing sets for theater and melting her to 2 worlds of dance and live action theater into film. The combination of architectural scaling, film production, theatrical design and choreography brought her to the world of animation. Yvonne will speak about her role as Set Designer on Laika's stop motion animation feature film, ParaNorman, and offer insight into her transition from theater to film and television.
Yvonne earned her Masters in Theatrical Design with a concentration in set design from the University of Texas at Austin where she taught set design to undergraduates and production design for the University of Texas Film Institute. She received her Bachelors of Architecture from Louisiana State University and taught architecture at University of Louisiana in Lafayette. Additionally, she is producing a documentary, 61 Bullets, about her deep-rooted cajun family's connection to the 1935 assassination of Louisiana Senator and Governor Huey P Long.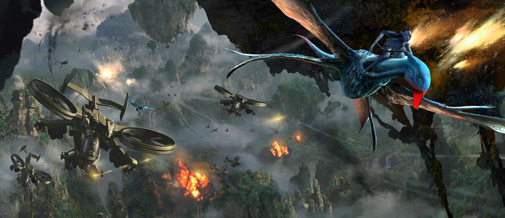 After receiving a degree in Architecture from the University of Notre Dame, Norm Newberry began his motion picture career in the mid-sixties as a Set Designer in one of the last of the large studio system art departments at Universal Studios. After designing many television series during Universal and Quinn Martin's TV heydays, he moved on to Art Direct and Production Design dozens of feature films including: The Six-Million Dollar Man, The Hindenburg, Jaws, The Sting, History of the World, Part I, Best Little Whorehouse in Texas, Mask, Noises Off, and War of the Worlds.
In the last ten years, Norm has re-invented himself as a motion capture art director, embracing the digital technology that sweeps our business today.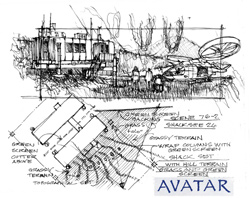 He has a specialized niche working as an art director on films that use the newly developed Motion Capture technique, working on all the films to date that are entirely motion captured; Polar Express, Monster House, Beowulf, Avatar, A Christmas Carol and Mars Needs Moms. In this new type of film making the sets are all virtual. They are primarily designed with Maya and Adobe Photoshop computer programs.
The performance of the actors is captured by camera-like computer sensors. The art directors of these films are not only responsible for the virtual sets, they are responsible for the interactive practical set pieces that are accurately placed in the capture space for the actors. Motion capture art directors are "space wranglers" responsible for guiding the director and his actors through the environment of the film.
The Scene Design & Technology Commission is urging all those who attend the 2014 Annual Conference to consider attending this special session as it explores an intimate look at the creation of these imaginative and groundbreaking films.