News From
Contributing Members
Stage Technologies: Firm's Products Aid Celebration, Theatre Updates
One theatre's landmark, half-century celebration and another theatre complex's update to 21st century technology were made possible with equipment from Stage Technologies.
The recent "National Theatre: 50 Years on Stage" event, broadcast live from the Olivier Theatre on London's South Bank, was a blend of live performance and archival footage celebrating the first half century of the United Kingdom's National Theatre. Stage Technologies supplied the automation equipment required for this show, including 12 BT2-200 winches, an Illusionist console, and three AU:tour 6 automation control racks.
Stage Technologies completed the second of two fixed installation projects in Östergötland County, southeastern Sweden. The theatres in Linköping and Norrköping, form the "Östgötateatern" or "Östgöta Theatre," Sweden's largest regional theatre, together with a third stage in in Linköping called the Elsas Hus "ung scen/öst" ("young stage"). Considered the centre of cultural life in the county, these venues present 25 productions for audiences of over 100,000 per year. Stage Technologies updated the stage equipment in Linköping between July and October 2012, and completed a similar refurbishment on Norrköping in the same time frame in 2013.
For more information, visit www.ostgotateatern.se or www.stagetech.com.
ETC: Business Expands, Introduces Products at LDI
ETC has expanded its facilities and wowed audiences with new products at LDI.
In the last few years, ETC has entered new markets, introduced dozens of products, surpassed three million Source Four fixture sales, and gained new customers worldwide. To keep the pace of this steady growth, it has expanded its office in New York City and opened a new factory in Wisconsin.
Like Town Square in ETC's Middleton facility and the Playhouse at Gypsy Corner in its London office, the New York office is themed. The motif fits its Broadway surroundings, and the first glimpse of it was December 11, when ETC hosted its annual holiday open house.
The factory in Mazomanie, Wisconsin – just 17 miles from ETC's global headquarters in Middleton – is a 355,774-square-foot facility that will primarily be used for manufacturing and storage, with the remaining space open for further expansion. The structure will house distribution and rigging assembly, offices for support staff, a woodshop for tradeshow booth construction, and a studio for video and photo shoots.
Audiences packed ETC's Layers of Light Theater booth at the 2013 LDI tradeshow in Las Vegas, Nevada to see the company's latest innovations -- Source Four LED CYC adapter, Eos Titanium (Ti) lighting control system, and Source Four Mini spotlight -- which made their first appearance there. In addition to being a product showroom, the Layers of Light Theater served as a functional theater, staging a series of presentations on lighting fixtures, system design, and rigging.
To learn more about ETC and its products, and to see a schedule of upcoming events, visit www.etcconnect.com.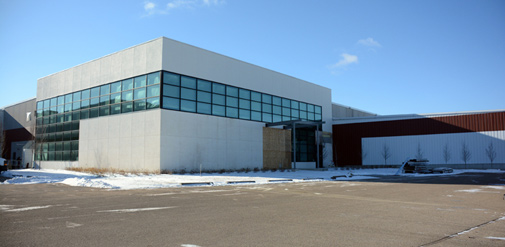 Philips Entertainment: Performance, Workshops Highlight LDI Presence
Philips Entertainment showcased award-winning products and technologies from Philips Selecon, Philips Strand Lighting, Philips Vari-Lite, and the Showline family of LED luminaires through The Passion of Light at LDI 2013 in Las Vegas, Nevada.
The Passion of Light is a theatrical performance told through the eyes of history's most passionate innovators, and was performed three times daily.
Philips Entertainment also presented a series of free training workshops designed to inspire and educate visitors about the power and performance of the full breadth of Philips Entertainment products.
Rose Brand: New Products, Customer Blog Underscore Activities
Three new product introductions and a Broadway scenic designer's blog about using the Discount Store were the focus of recent Rose Brand activities.
New products include the Smart Commando Cloth, Petzl Strix VL headlamp, and Gala and Shindig event carpets.
The 54-inch wide, flame retardant Smart Commando Cloth is nearly 100 percent opaque, weighs just 12 ounces and has a very dark, rich black color. More opaque than traditional Light Weight Commando and less expensive than the 16 ounce product, Smart Commando is a sensible, economical alternative for masking large spaces and objects. The Petzl Strix VL headlamp features multiple carrying options and both white and color lighting. It can be worn on a helmet, head, vest, or strap, or around a neck. The premium quality Gala carpet, made of flame retardant synthetic fiber, provides a more glittery effect than Rose Brand's standard event carpet. It is durable enough for indoor and outdoor use. Shindig carpet is unique in its structure and glitzy design offering a tinsel quality that catches light from every direction. The fibers hover above the carpet base, creating a thin, soft, furry nap.
Broadway Scenic Designer, Donyale Werle (Peter and The Starcatcher, Bloody Bloody Andrew Jackson), uses the Rose Brand Discount Store extensively. Since the Discount Store inventory consists of a lot of one-of-a-kind items that can turn over quickly, Ms. Werle often specifies two or three options for any given item that she needs. She is a huge proponent of sustainability and prefers to use an item out of the Discount Store, previously sewn for another engagement, than to order something new. Visit blog.rosebrand.com to read more of her comments.
For additional information on any product, e-mail customerservice@rosebrand.com