Conference & Stage Expo
Molly the Trolley & Other Forms of Mobility
With a title like that, readers might think they would learn about the new guidelines regarding mobility within theatres and places of assembly. Not quite. This is about getting around when you are in Fort Worth during the 2014 USITT Conference & Stage Expo. But first, get to Fort Worth!
If traveling by car, it's easy. Set the GPS to 1300 Houston Street, Fort Worth, Texas 76102 and go where Siri, or her Google or Windows cousins, tell you. Even easier, leave the driving to someone else. Greyhound Lines offers bus service to Fort Worth dropping passengers at the Intermodal Transit Center just a few blocks from the conference hotels. If traveling by air, there are two major commercial passenger airports serving North Texas: Dallas-Fort Worth International Airport (DFW) and Dallas Love Field (DAL). Those who want to travel to Fort Worth by boat, hitch a boat trailer to a truck and refer to the GPS directions above.
Larger than the island of Manhattan, DFW is located between Fort Worth and Dallas and is the home-base for American Airlines. DFW is served by most major carriers, but not Southwest Airlines. Options for travel from DFW to downtown Fort Worth include taxi ($55), shared ride shuttle ($19), Uber Car ($75), and Trinity Railway Express ($1.50). Travel time by surface roads, terminal door-to-hotel, is 30 to 45 minutes. Travel by TRE rail is an hour to an hour and a half because of a bus transfer between stations.
For TRE, take the bus from the air terminal to Centerport Station. Catch the train toward Fort Worth Texas &Pacific (T&P). Get off the train at either ITC (Intermodal Transit Center) or T&P. Both rail stations are within walking distance of the conference hotels and are served by Molly the Trolley for free transfer to hotels. The trolley stop at T&P is located at T&P Lofts, the residences on the north side of the tracks. Train tickets can be purchased at vending machines at all train stations or electronically at www.gopass.biz/gopass/index.html.
Anyone traveling by Southwest Airlines will land at DAL since it is home-base for Southwest. Transfer options from DAL to downtown Fort Worth include taxi ($60), shared ride shuttle ($36), and Uber Car ($75) all via the Tom Landry Freeway. Uber is now operating within Dallas and Fort Worth; however, there is a review currently being conducted by the City of Dallas (at the insistence of Yellow Cab) as to Uber's legal right to operate within Dallas. Most folks expect that Uber will still be operating in Dallas in March, but be aware of the situation.
Be sure to specify the Fort Worth Omini to the driver. Both Dallas and Fort Worth have Omni Hotels as their respective convention centers.
There are great stories behind the age-old fights of DFW vs. DAL, American Airlines vs. Southwest Airlines, Uber vs. Yellow Cab, and Dallas vs. Fort Worth. There isn't enough space to tell these stories here. If interested, grab a local at the bar and discuss it over a couple of bottles of Rahr & Sons Ugly Pug.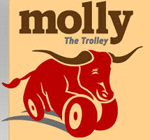 Getting around Fort Worth is a breeze (hopefully, a warm, spring breeze in March). Walking is absolutely the best way to experience downtown. City blocks are small and the downtown district is very pedestrian and bike friendly. Walking increases the likelihood of stumbling across some of the local treasures like Peters Bros. Hats and the Water Gardens. For the vehicular-minded, Molly The Trolley(www.mollythetrolley.com) is the best value. Molly is a free service circulating downtown in a counterclockwise direction. Stops are every 10 to 15 minutes at downtown points of interest and located about two to three blocks apart. The service runs Monday through Sunday 10 a.m. to 10 p.m., although hours may be extended when USITT is in town as we are known as a late night group.
For Fort Worth destinations outside of downtown, such as The Stockyards and the Cultural District, use "The T," Fort Worth's public bus service. Or use a private taxi service. Taxis are available at all major downtown hotels. More information on bus routes, schedules, and fares can be found at the-t.com or on mobile at GoPass. Download GoPass from Apple App Store or Google Play. It's slicker than cow slobber.
Conference registration is now open online. Get on down here. By the way, all the fares and times listed herein are approximate.