News From
Regional Sections
Upstate New York: Plan Winter Meeting, Job Fair
The Upstate New York Regional Section will host its Frank Willard Winter Sectional Meeting and Job Fair on Feb 1.
For more detailed information, visit the Section's website.
Any theatre company looking to hire summer interns which would like to be part of the job fair can contact Katie Gilliland at Keg5@buffalo.edu.
Southwest: Offer Two-Day Symposium
The -Southwest Regional Section Winter Symposium is fast approaching. January 17 to 19 will find members convening at the University of Texas-Austin.
Opportunities include workshops, seeing the touring production of American Idiot with a meet and greet with the cast and crew, regional meetings, and the Student Design/ Technology/ Management Competition.
Workshop, student competition rules, and web registration can be found at Southwest.usitt.org. Register early for the best value.
Desert State: Participate in Thespian Conference, Schedule Annual Meeting
The Desert State Regional Section participated in the Arizona Thespian Conference, conducting workshops. Members of the Northern Arizona University (NAU) Student Chapter assisted with the annual Tech Challenge.
The Desert State Annual Meeting will be on Monday, January 20, Martin Luther King Jr. Day, at Grand Canyon University, 3300 W. Camelback Road, in Phoenix, Arizona. Registration and breakfast will begin at 9 a.m. The cost is current membership in Desert State ($5 for students, $20 for non-students) and $15 registration. The business meeting will begin at 10 a.m., and there will be three workshop sessions. The first will start at 11:15 a.m. followed by lunch and two sessions in the afternoon, with the day ending at 4 p.m.
California: PCPA to Host Mini-Conference, Career Expo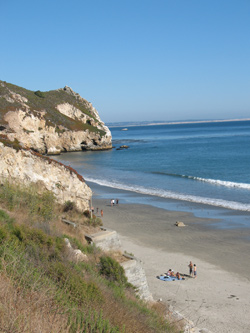 The California Regional Section will hold a Mini-Conference and Career Expo in Santa Maria, California on January 25 and 26.
The event will be hosted by Pacific PCPA (www.pcpa.org), which is celebrating its 50th anniversary this season. Admission to the event is free. The programming will include master classes, portfolio reviews, and tours of PCPA's newly renovated facilities. There also will be a student design, technology, and stage management competition and exhibit; the top three submissions will be awarded complimentary registrations for the USITT Annual Conference & Stage Expo in Forth Worth, Texas.
Vendors, potential employers, and educational program representatives may participate in the Career Expo for only $30. Additional information and application forms for both the Student Competition and the Career Expo are available at www.calusitt.org.