News From
Contributing Members
Production Advantage, Inc.: Put a Stage in the Classroom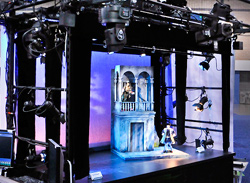 Production Advantage, Inc. of Williston, Vermont now has the exclusive distribution rights to Yeagerlabs.
These are 1:6 scale model stages, complete with lighting grids and softgoods, that allow teachers, students, and designers to model lighting, sets, and costumes in a real-world, three-dimensional setting that is more economical, accessible, and safer than a full-size lab or stage.
The lab can fit in most classrooms. Its proscenium opening translates to a 39 by 24 foot proscenium. They are also used for model and product photography, and for filming stop-motion animation.
The labs, softgoods, and lighting are available through Production Advantage at 1-800-424-9991 or www.productionadvantageonline.com/Yeagerlabs.
Production Advantage provides equipment and supplies to theatres, colleges, churches, and touring productions around the country. Yeagerlabs is owned and operated by Kenton Yeager, member United Scenic Artists. He created and heads the master's program in entertainment lighting design and technology at the University of Tennessee in Knoxville.
Philips Entertainment: CIA Adds Philips Tools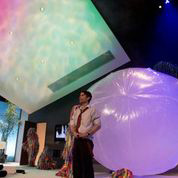 The lighting design program at the California Institute of the Arts in Valencia, California strives to use the latest systems and technology. The program recently received a new a stockpile of PL Series LED lighting tools from Philips Entertainment.
Philips Entertainment offers a wide range of state-of-the-art lighting solutions for the concert, theatre, television, film, and architectural lighting markets. For more information on the PL Series LED luminaires visit www.strandlighting.com.
ETC: Promoted to VP, Introduce Products at LDI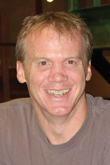 ETC has promoted David Lincecum to be the vice president of the company's marketing department and will introduce a new line of products at LDI2013 in Las Vegas, Nevada November 22 to 24.
With two decades of service to ETC – most recently as product marketing manager – Mr. Lincecum expands his role and oversees the global marketing operations while supporting the dozens of ETC marketing employees around the world. He earned a bachelor of arts in theatre from Southeastern Oklahoma State University in 1987, and a master of fine arts from Tulane University in 1990. He worked as a lighting designer and assistant lighting designer. In 1992, he co-founded lighting dealership Stagelight, Inc., in Houston, Texas. Mr. Linececum officially joined ETC in 1994 as a field project coordinator.
Winner of the 2012 LDI Best Booth Award, ETC's stand featured the Layers of Light Theater, which allowed visitors to go behind the scenes to see the company's lighting and rigging innovations. It also functioned as a real theatre staging several presentations given by ETC staff: "2013: An ETC Rigging Odyssey" by Michael Lichter, "Back to the Future: System Evolution" by Steve Terry and Doug Tuttrup, and "Adventures in Light" by Tom Littrell.
Making its first appearance at the show was the Source Four LED CYC adapter, which transforms the Source Four LED luminaire into a superior tool for lighting cycloramas. Also on display for the first time at LDI was the Eos Titanium (Eos Ti) lighting control system. The Source Four Mini™ – ETC's "little fixture with the big attitude" – also made its LDI debut.
More information about ETC and its products is available from www.etcconnect.com.
Meyer Sound: Reorganize Canadian Distribution, Employees Win SMPTE Award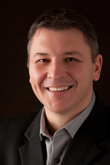 To further strengthen its support for Canadian customers, Meyer Sound has assumed distribution responsibilities for Canada and appointed Franck-Olivier Fabry as the new sales manager. Two members of the company also received SMPTE Journal Certificates of Merit.
GerrAudio was formerly the Canadian distributor for Meyer Sound. Mr. Fabry. who is fluent in English and French, will support Meyer Sound's Canadian customer network by facilitating sales, technical assistance, and design services. He will be based in the Minneapolis-St. Paul, Minnesota metro area and can be reached at ffabry@meyersound.com or at 1-855-641-3288.

SMPTE (The Society of Motion Picture and Television Engineers) awarded the Journal Certificates of Merit to Meyer Sound employees Roger Schwenke, staff scientist, and Pete Soper, engineer, for their technical paper "Further Investigations into the Interactions between Cinema Loudspeakers and Screens." Co-authors included Brian Long, engineer at Skywalker Sound, and Glenn Leembruggen, principal of consultants Acoustic Directions and ICE Design in Australia. The paper is available for purchase here.
J.R. Clancy, Inc.: Mullen Joins Firm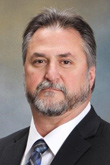 J.R. Clancy, Inc. of Syracuse, New York has named Matthew M. Mullen as domestic sales manager. He joined the company November 4.
Mr. Mullen has extensive project management and sales experience, and was most recently with Beck Studios. He supervised the installation of such projects as the Heinz Hall renovation in Pittsburgh, Pennsylvania; the Hulman Center in Terre Haute, Indiana; and the Hanna Theatre in Cleveland, Ohio. He is an ETCP Certified Rigger in Theatre.
City Theatrical Inc.: New Products Launched at LDI2013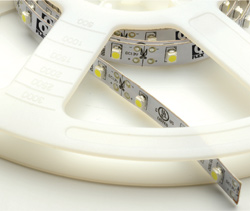 City Theatrical Inc. launched a load of new products at LDI 2013 in Las Vegas, Nevada, including an new line of LED tape called QolorFLEX, D-Series LED Dimmers, the AutoYoke LED, and SHoW Baby 5.
John McKernnon demonstrated Lightwright 5, and Broadway programmer Alex Fogel demonstrated Moving Light Assistant software.